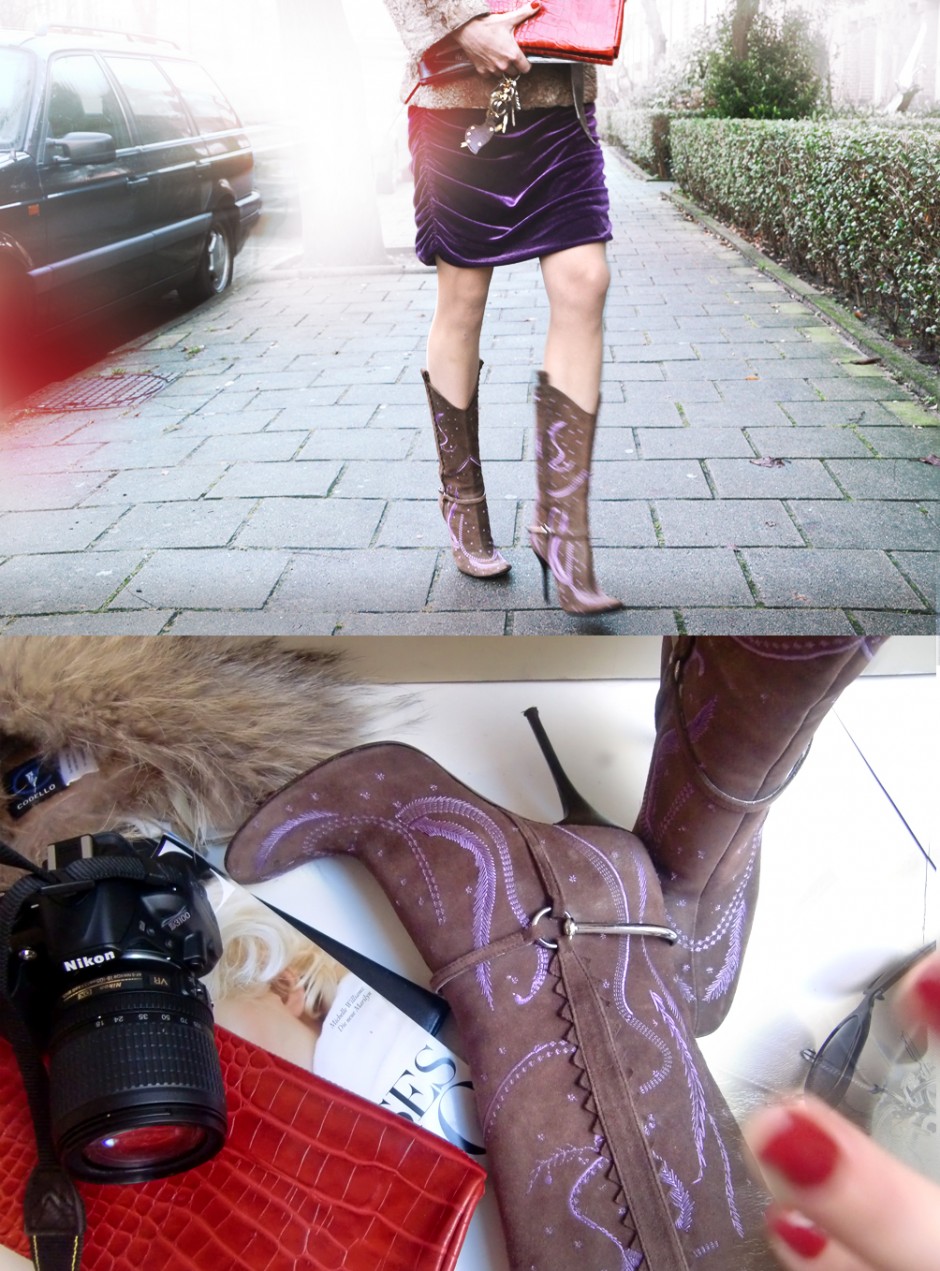 I'm heading to fashion week (this time for real!) and I'm late, so I want to make this a short one. Digging in my closet I came across this cute little booties which I haven't worn IN YEARS. They always put a grin on my face remembering their story………….
Berlin 2005.
I was attending the Typological Conference but was on a bigger mission (groupie to be for a band which I'm friends with).
I had this huge crush on the guitar player (oh so cute) but having time before the date concert, I was strolling Kurfürstendamm Dam. That was when I saw THEM.
Oh my god. The buckles. The leather. The stitching.
Already on pink clouds (caused by the date) I saw things even more through rose-coloured glasses when I tried them on. I felt so Rock'n Roll!
"I am afraid to stumble" I said (not knowing if I would speak to the shoes or about the groupie thingy). And since shoes speak back to me, they whispered: 
"Don't be afraid, I have wings."
I. Had. To. Have. Them.
Than I had to find out that German cash machines did not speak international code back then and had to hand in literally ALL budget I reserved for 5 days conference on the boots. I had to face the fact that I would be broke for my time being there.
I had no choice.
When I met my hot crush in the hotel lobby before the concert,
(thrilled to bits, AND nervous 3000) first thing I had to ask him was….
if he could… (oh, my toe nails still bend in shame if I think of it)…
well, if he could borrow me some cash, because of shoe-caused bankruptcy.
So much for the Rock'n Roll……
But this boots will remember me forever of a very special time, an outrageous night (onstage and backstage :-)) and for those who where there that night I just say: Cocktails.

xxx
P.S.: Todays shoes are Vivien Lee
P.P.S: Guitar player and I are still friends.