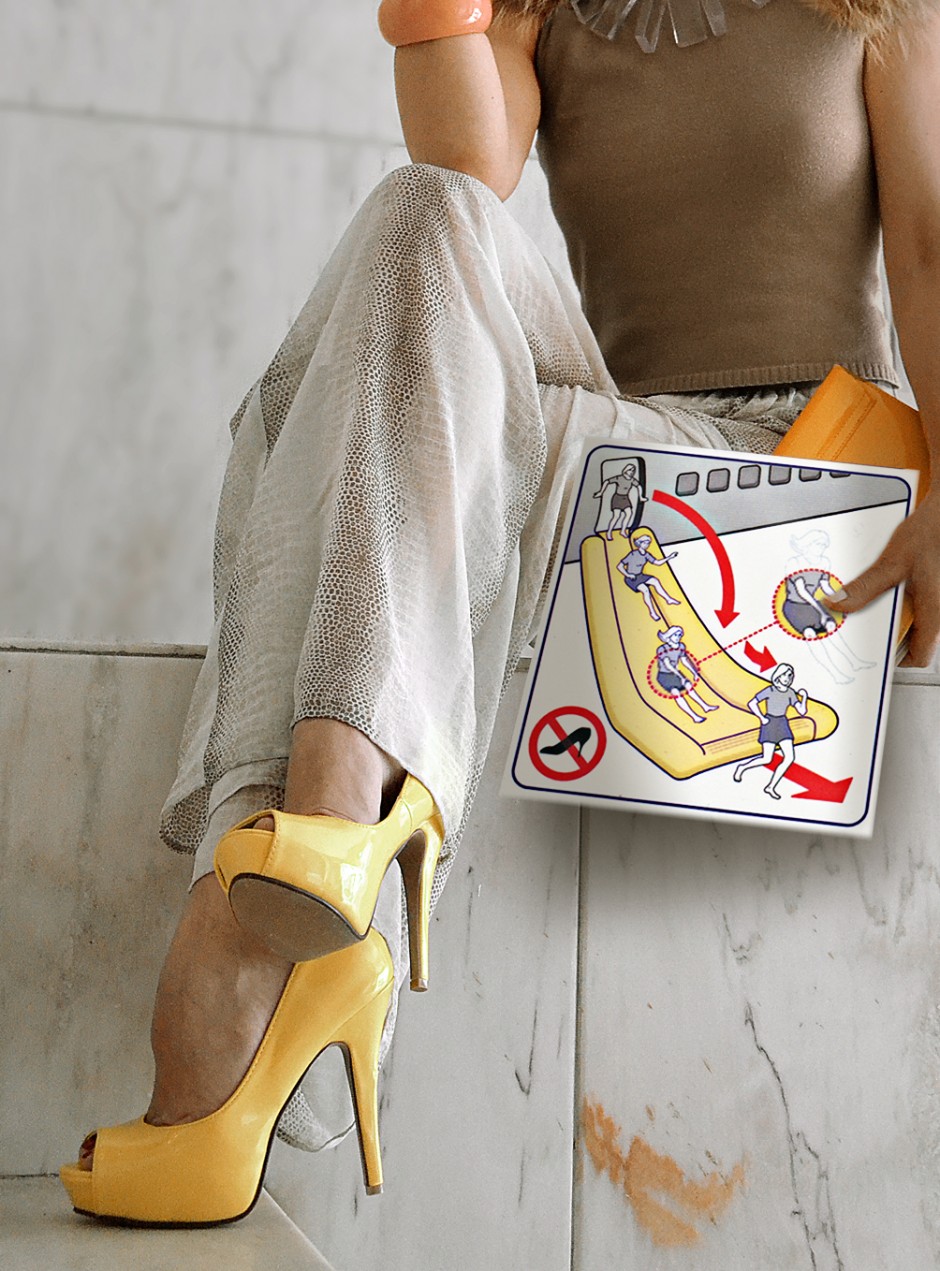 Am actually a pretty brave gal.
May fearlessly walk over cobblestones in sky highs (heels of course), put a dent in my account without batting an eyelid (heels of course) and fight for the things I really really want or believe in (take an educated guess what those might be :-)).
Become a total sissy though when it comes to heights (might fall and break a leg), water (actually broke one while jumping out of that very element) and…flying.
Funnily enough, I have overcome all of the above (except the flying part) since starting this blog: doing a shoot on a horse (was a huge one, really), climbing on top of walls (better view) and as for the water part…. well, most of you have seen at least two water shoots so far..
With wagging tongues suggesting that my fear of flying stems from the fact that I would have to take my heels off when jumping on the slide in case of an emergency, the real question is: would I? What if I'm wearing Jimmy Choo? Or my most dear, precious, newest pair?
Ha, by now I am so used to throwing my feet in the air, doing the weirdest things that I am pretty sure I could manage with heels most elegantly.
Can already see myself asking one of the other travelers if someone could take a picture as it's happening.
xxx
Today's shoes are (colored, they needed to match the safety chart :-)) Lopez