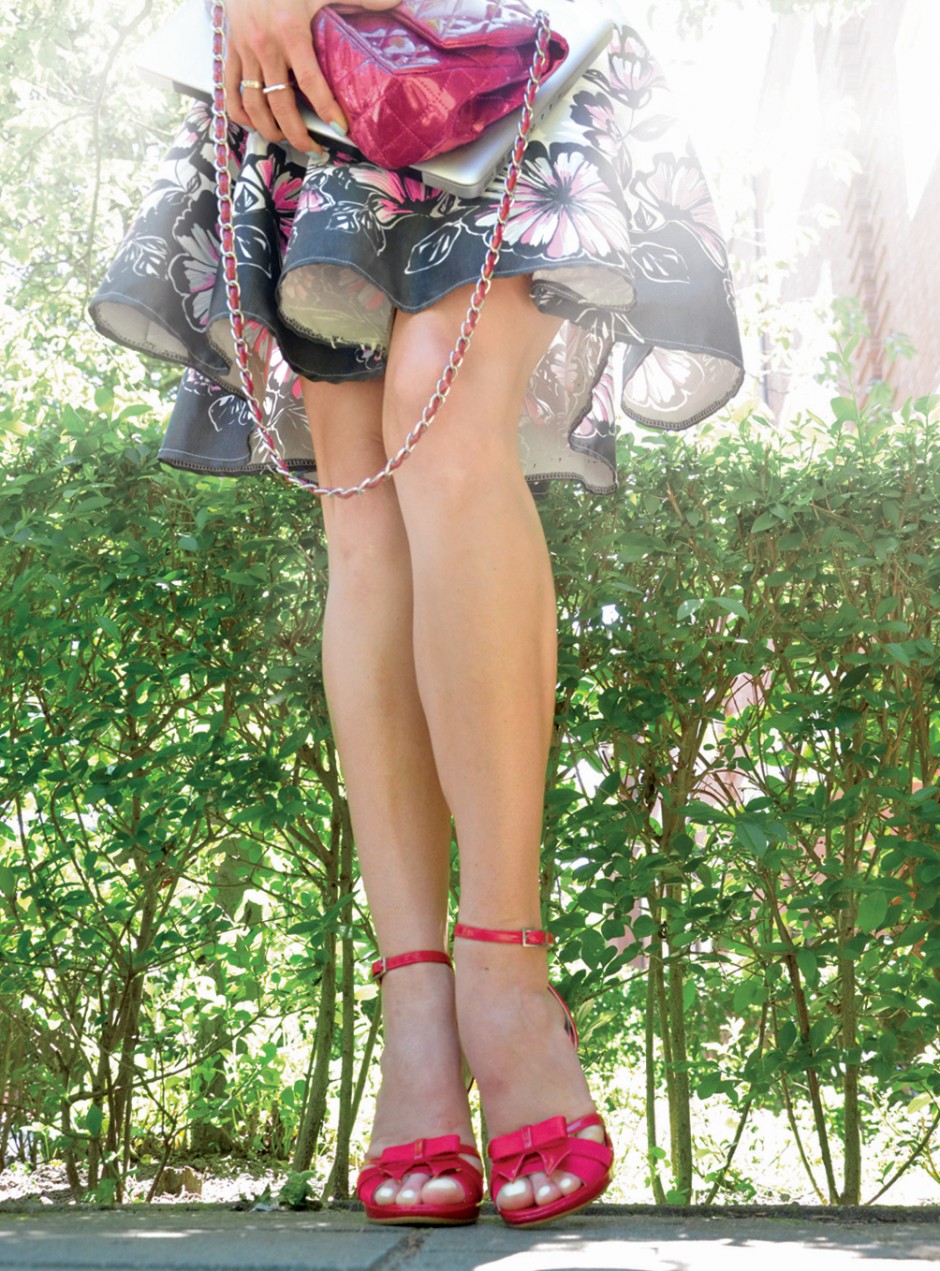 Mango has a return policy, which is fortunate when you fall in love with a pair of shoes (same for clothes btw) and just buy them without trying them on first. Which I do. OFTEN. What I tend to forget is to return them on time (after discovering at home that summer also means your feet tend to go up a size due to heat… or was it that tub of ice-cream I had yesterday?).
Anyway. Found myself at the return-counter the other day totally rejected (missed date of return by a mere 24 hours…) thinking: why is it that still no one is delivering to ME? Will TOTALLY work for shoes!
While trotting away (blush of shame almost matching my neon pink T), I decided to do something about it. Luckily, BFF of Boyfriend is specialized in building brands and his new creative office ("Brandbridge" nomen est omen) just got a "brand" new client: me!
So here I am, Saturday morning, all dressed up in a little vintage (understatement) pink shoes (statement!) ready for my meeting and to be utterly convincing with my idea: "Build me a brand, buy me shoes".
Until that happens you can find me at a high street counter of your choice.
I'm the one fumbling with an expired bill.
xxx
Today's shoes are not (!) Mango…