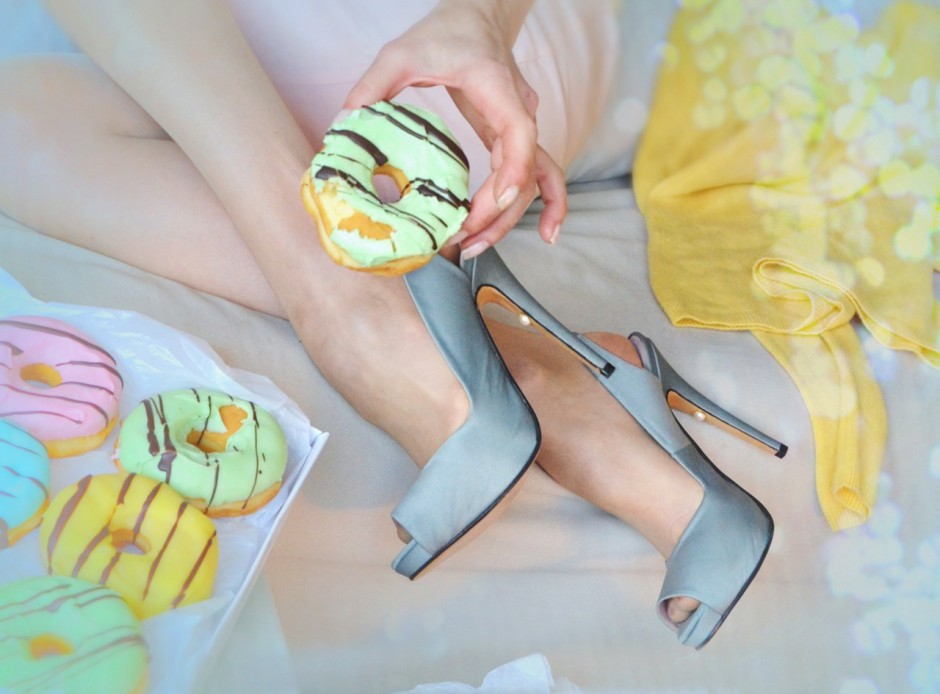 When I was a little girl we used to go to Italy for vacation almost every year.
Feasting on spaghetti (the more the better), we would hang out with the locals hoping to catch a ride on their 50's Vespa, feeling very Sophia Loren in a Visconti movie.
No wonder that one of my favorite trends this spring is utterly inspired by the Italian "Dolce Vita": sticky sweet, super feminine, a voluptuous dream in pastels. Think sorbets, candy, macarons (basically everything that makes you fat). For today's mission I don´t want to make it too easy for myself by dashing straight to ZARA so I try my luck with my secret weapon when it comes to designer bargains: the sale section at "Yoox".
Searching by "low price", "footwear" and "pastel" I quickly get lucky (and super excited about my find: did you see the little pearls in the heels? SO CUTE!!!!) Finding a lot more than shoes, I must refrain myself from going wild and buying a whole outfit in soft creamy colors (oh so beautiful, but oh so over my budget-bitch-budget).
For now there will only be one accessory needed to complete my look: Sophia Loren's décolleté. Luckily I have some doughnuts left over to indulge in.
xxx
P.S.: Today's shoes are Patricia Rosales
P.P.S.: They come in under a 100 EUR, so enough left to spend at a Trattoria of your choice.