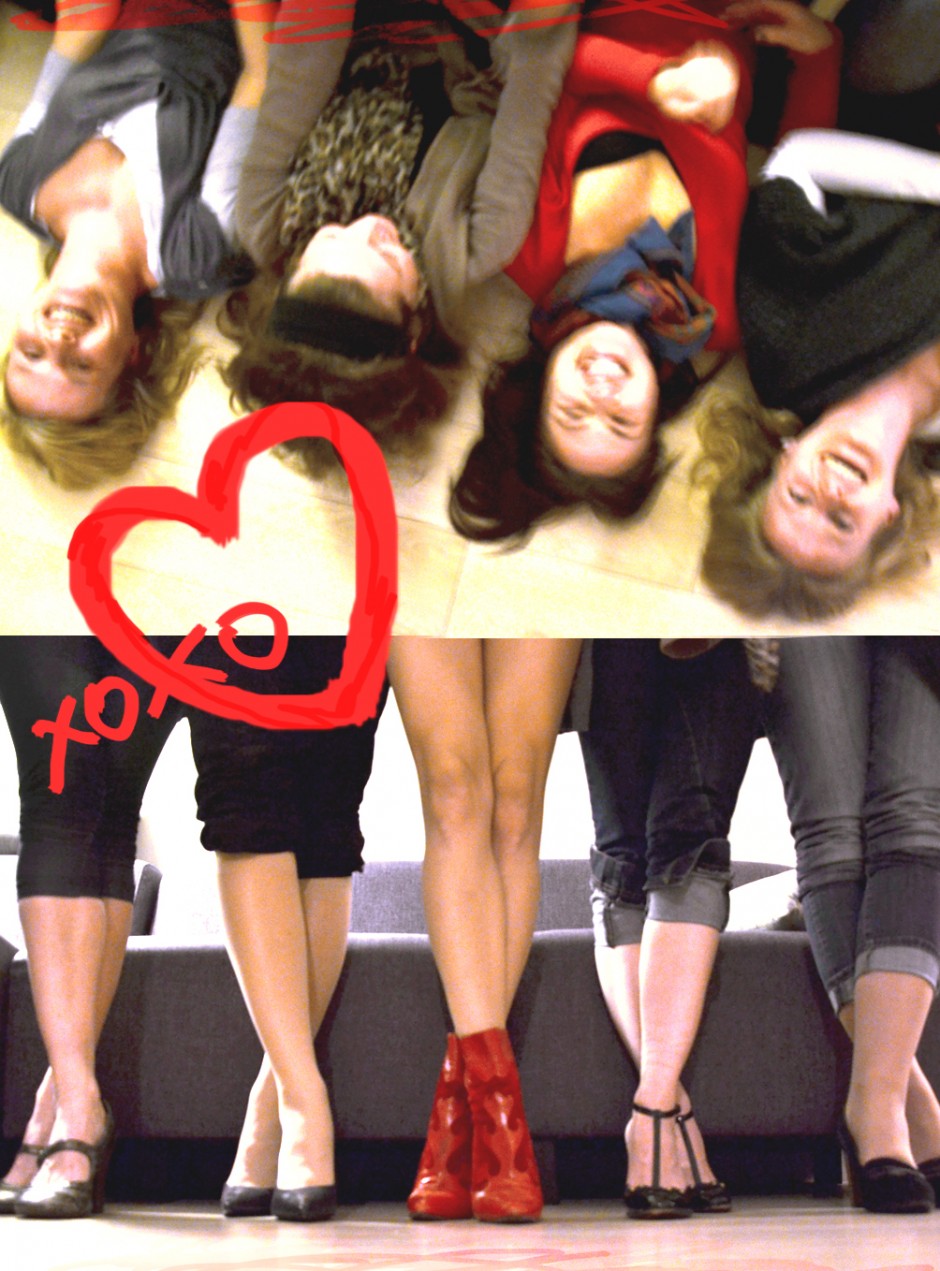 I find it hard to concentrate today and I blame it on my lack of sleep.
Or is it, that I am still giggling inside about an event prior to the Oscars yesterday, which was not hosted on a red carpet but on a grey couch:
An exclusive meeting with my dutch ladies.
A night no Hollywood "Original Screenplay" could ever describe better:
Incredible loud (laughter) and extremely close (affection).
Very similar to the award show later, we shared romance in the category "Best animated feature" watching the video of one of the girls' proposal (tears!), dreaming away over "Costume design": hell yeah, we have a wedding to plan and "Bridesmaids" to become.
We discussed "Make up" and "Art Direction" for the future event (one day baby!

and my fave "Best original story" of the night was how bride and groom to-be met. (You just have to love the internet for dating).
Heels out and feet comfortably tucked we moved more in the direction "Best original score" (aka one night stand), which lead to "performance in a leading role" (one night stand) and "live action short" ("one night stand") only topped by the discussion how to make love within the very thin walls of Amsterdam houses so you wouldn't die in shame meeting your neighbours next day over groceries. (Best sound editing). You get the picture? I still can't stop laughing… ("Best foreign language")
Seven bottles of wine later I know for sure: my Oscar for "Best gals to hang out on a Sunday evening" goes to: Caroline, Iris, Geke and Kim.
P.S.: If you get the impression we only talked Hollywood rubbish: we shared very useful information about our friend "Swiffer" too.
No, that's not a sex toy: it's a cleaning device.

Today's shoes are… erg I forgot to ask due to all the entertainment.