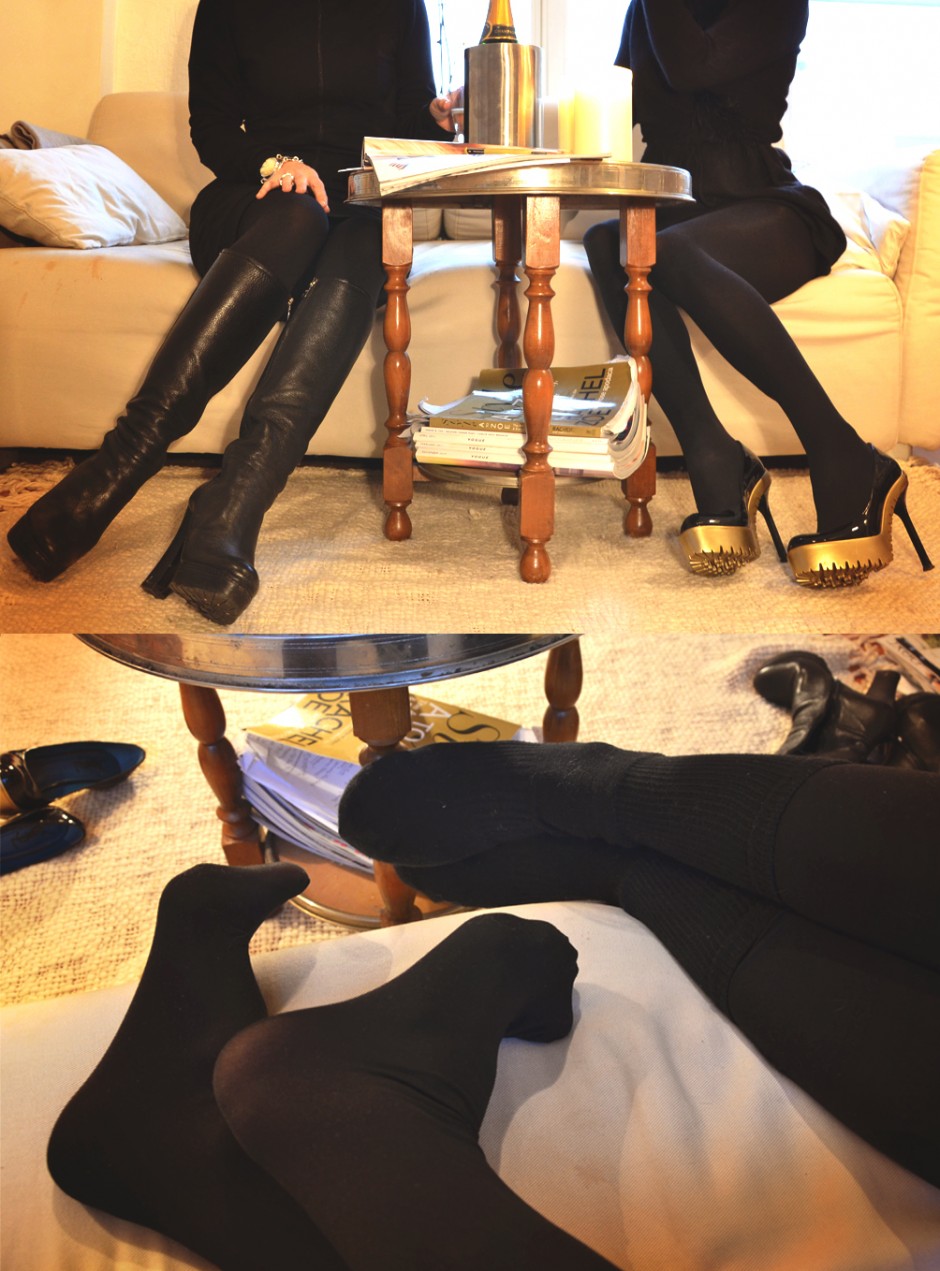 It's my first day in weeks without being booked, and it's Fashion week!
Whilst browsing for the perfect outfit (nail polish not to forget…
I haven't had time to do my nails in, well let's say FOREVER…… :-)) my friend Connie pops in on her way to Utrecht (webwinkel vakdagen). We haven't been speaking in weeks really, and we have to celebrate.
Her: a new exciting job opportunity and me: life.
Meaning: we open Champagne.
Connie and I met in Amsterdam, but I really think that our parents screwed up at some point and we were ripped apart after birth.
The similarity in our lives is insane (we both moved to Holland (for love),
we go to the VIP sale at Paul Warmer (for love), we have the same way of weird thinking (which I love), and we share the ability to take life the high road. (love! If you are not spoiling yourself, who does???) Plus: Connie is the only woman I can exchange shoes with. Because she is crazy enough to buy shoes one size too small and I stupid enough for purchasing one size too big.
We also speak different languages fluently.
German, Dutch, Vintage, English, Fashion, Russian, Paris and Milan.
But since we haven't seen each other for quite some time, today we discuss Gingrich vs Romney, Kim Clijsters vs Caroline Wozniacki, Saul Perlmutter, Frans Hals, (his work generally), Top Gear, (Alloy wheels particularly), Maya Calender, Felber circular saw's, proximal femur fractures and Shakespeare.
For sure!
Make that: Heidi vs Seal (shocking!), Johnny vs Vanessa (yeah!), Dior, Charlotte Olympia, Swarovski, Michael Fassbender, circumstances in live (generally) and love (particularly), 10 Corso Como, Jackie, Avangarde and Elle.
If anyone is lost in Translation give us a call.

xxx
P.S.: Todays shoes are Prada and YSL
P.P.S.: We did neither attend fashion week nor webwinkel vakdagen.