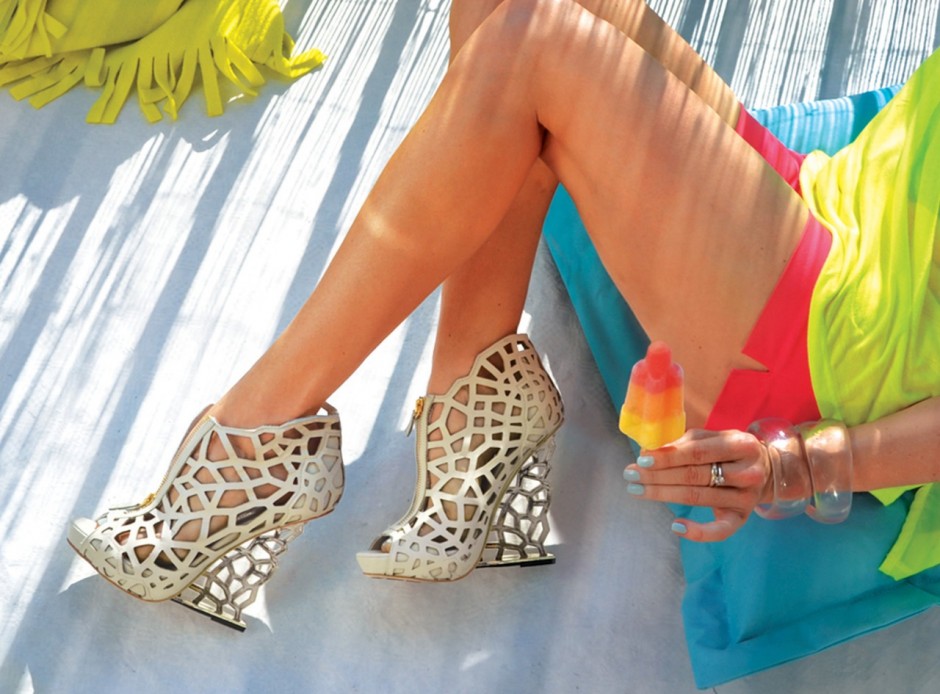 As it happened, United Nude had its fancy "shopping night out" yesterday. 
Free champagne and shoes: what else could you wish for? Needless to say, the store was packed with a fashionable crowd (all the girls did their math and showed up in "NU"). While I felt a little odd sporting another brand (which one of the lovely staff members recognized almost immediately), I had no choice. And had to come back today. Creative Director Rem D Koolhaas and his partner Galahad Clark have made it pretty tough though for us ladies to decide.
The "Geisha"? The "Remix"? The "Crazy Lacy"? The "Abstract"? The "Fold"?
And don't even get me started on the collaborations with hot designers, from Iris van Herpen (model

 

"Escapism"is still on my list) to Mattijs.
I want to have them ALL!!!
Always being a few steps ahead in their design thinking (what else to expect with the CD being an architect by trade), the latest United Nude scoop is a team-up with Calligrafitti artist Niels SHOE Meulman who just designed a limited edition of heels for the brand.They are on show in *sigh* London… so for the time being I will just enjoy a lovely summer day with my pair of "Web Hi".
Wohooo: It's summertime, and the living is totally bright, thus totally United Nude.
xxx
Today's shoes are United Nude