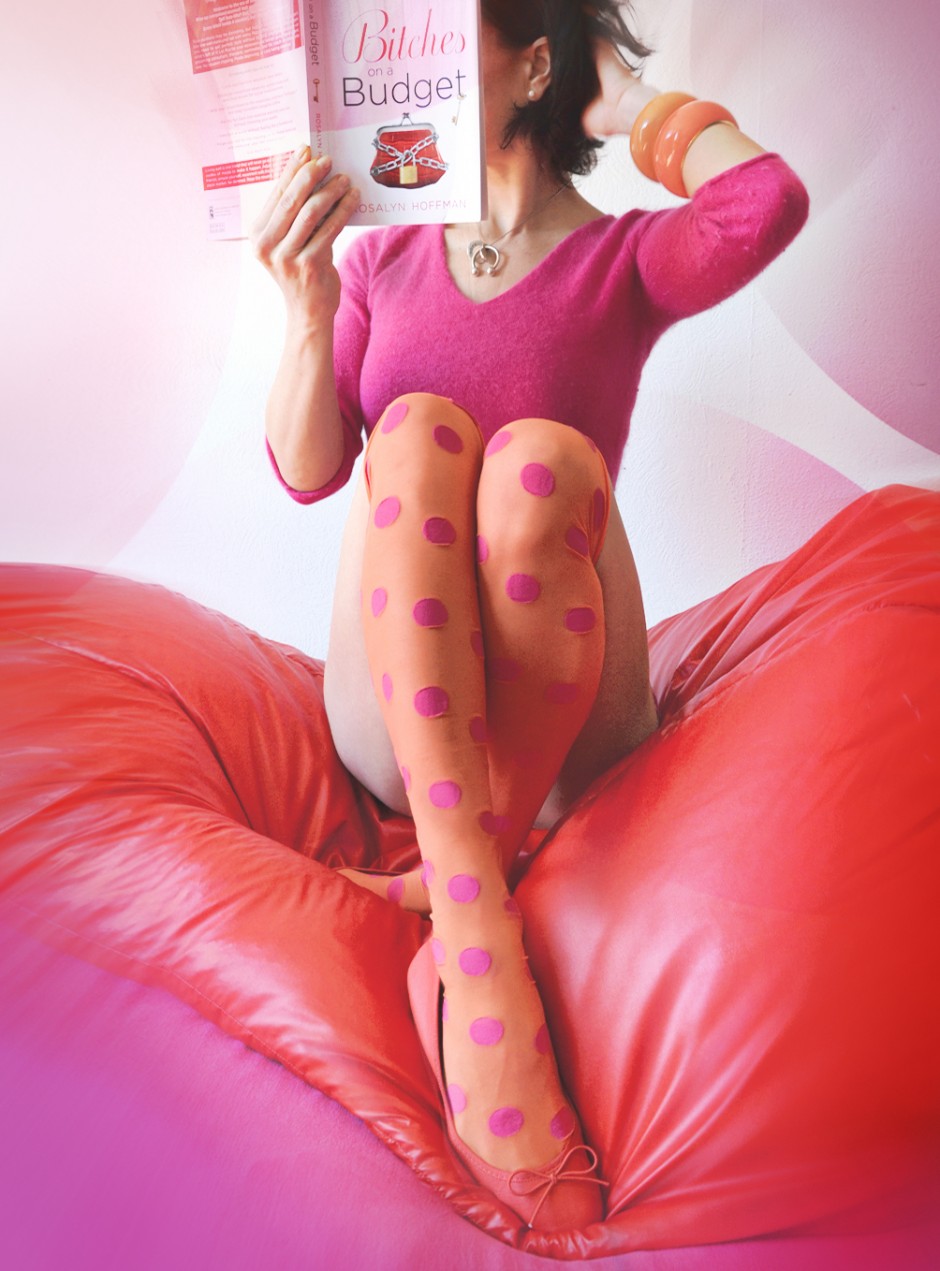 Sunday mornings are nothing without a good read.
Having finished Tolstoy's "War and Peace" (such an accessible and easy read),
I decide to raise the bar, this time diving into "Bitches on a budget".
Rosalyn Hoffman's epic book is all about shopping (for a bargain), and she writes things like: "Face it: good times or bad, there are just some things a bitch shouldn't live without (stilettos, Prada, booze)".
Gotta love her!
Since I am always a bitch on a budget (take an educated guess why…

and the new season (and the sun!) already have me craving change and beautiful new things, this book is a total inspiration. I have decided to fully dedicate this coming week to (shoe) spring trends according to humble "moi".
Guilty as charged as one of those gals who keeps "style scrapbooks" for new trends,
I have already traced my favorites in fashion: and why not convert this knowledge to the must-have shoes for this season and share?
We all know (haha: you MUST buy this book) that: "Buying a Fendi bag is not going to make you into one of the Sex an the City gals downing martinis at lunch and screwing hot new guys every weekend… it's time to get real".
So, be prepared!
This "chick on a mission" will hit the high street and prove that it's possible to spend less and shine more!
xxx
P.S.: I am cheating slightly as today's shoe are D&G.
P.P.S They are ballerina's, that doesn't really count as "shoe".