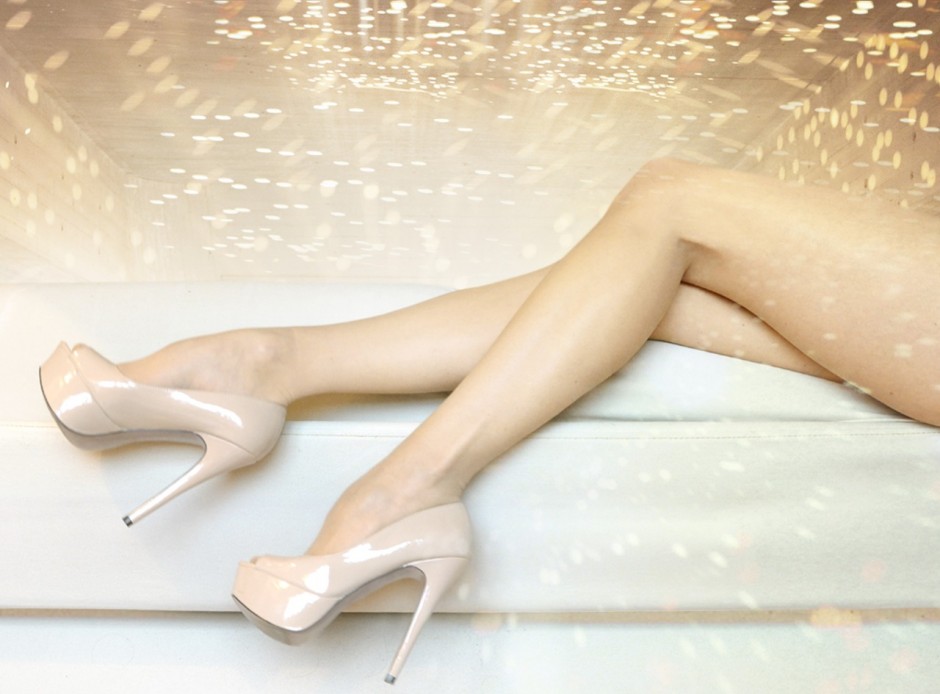 I have been very Rock 'N Roll yesterday.
Three parties in one night (first stop Campari Orange, second Moet, third Vodka): I felt like a Rock star.
Not so much when I woke up this morning.
My clothes were scattered from door to bed and I obviously took the DJ home (from the vodka stop): he is sweetly snoring besides me.
Feel the urgent need to check if the TV is still safely in the living room, it was one of those nights where I might have considered it funny to round up rock star feeling by throwing it out of the window.
(It's still there, thank god).
Now I am in trouble because the weekend has just begun, and I must look stunning for tonight as we will celebrate the birthday of Maikel (aka Big Beardy Man).
There will be a whole bunch of two meter tall guys, so plateau shoes are a must.
I am considering fake lashes (to cover raccoon eyes), spanx to cover late night pizza feast, "glue and go" fingernails since the last manicure has been ages ago, push up bra (a staple anyway) and do you think a wig is maybe too much? I have no time to dye my hair…
Just remind me that I will have to put on a skirt before leaving the house: I might totally forget…
xxx
P.S.: Todays shoes are Ballin
P.P.S.: For those who do not know: DJ is boyfriend.