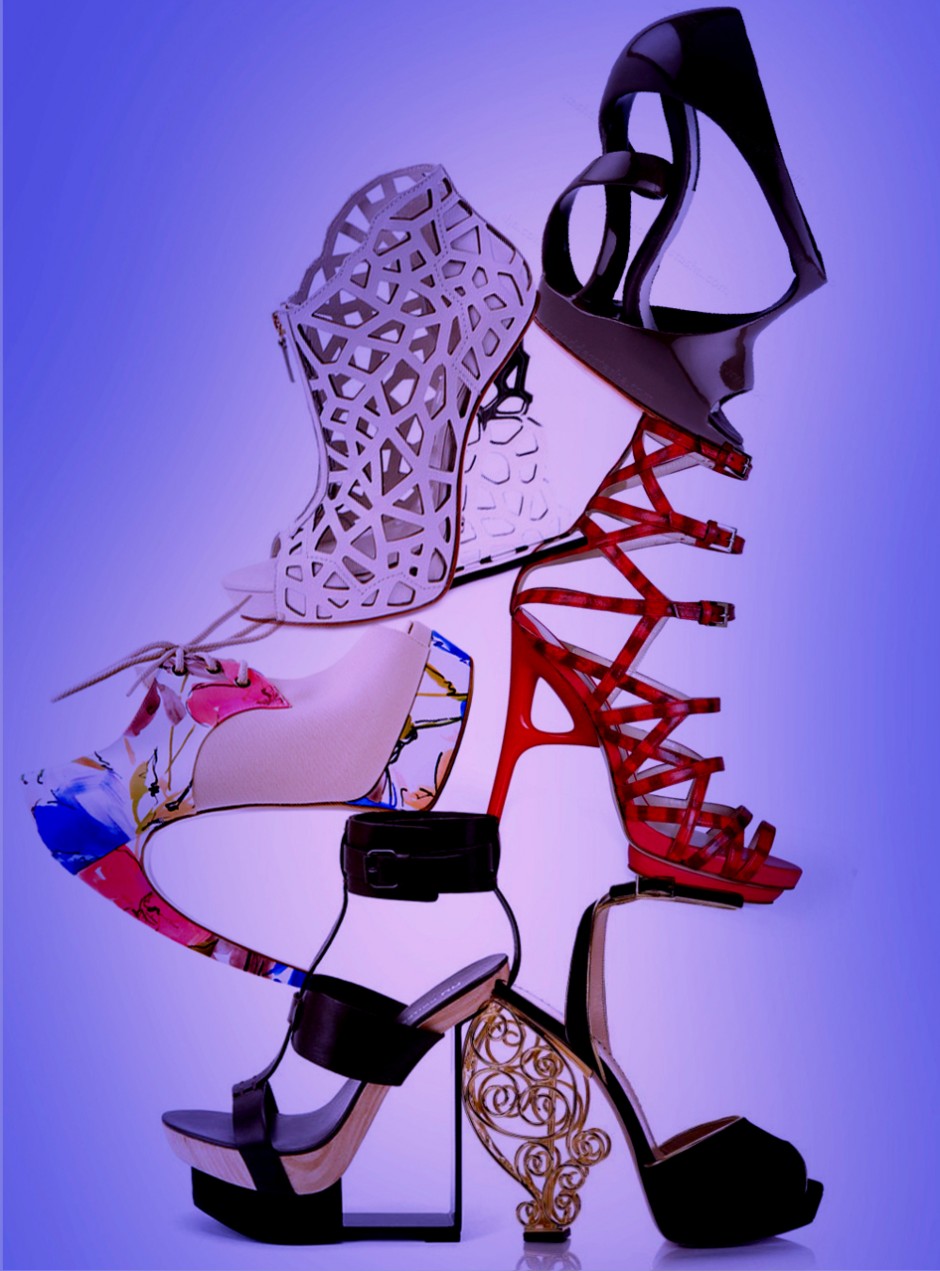 After surviving this month's Friday 13th, the official Blue Monday (17th), personal bad news and a rather uncomfortable "bicycle accident" (saturday) - no, I didn't drink… (by then :-)) I am in desperate need for some cheering prospects. An article about "What will be on our feet 2012?" just comes in handy. I'm intrigued.
It start's with: "The heel for men." Yep, seen on the Parisian catwalks, but frankly I didn't think it was meant to be serious: I know, man deserve to be taller too (a self esteem thingy: guilty as charged), but seeing boyfriend rocking 12 inches? Rather not than hot.
Oh, next: "The return of the Espadrilles" Frustration. Really? Do you remember how they smelled after they got wet? And how they where leaving greenish stains on your feet? I always had the idea that they would secretly grow if you' would put them in a flower pot and water them.
Hmmm. (Bored by now). Prediction for Dutch woman: "They will still like boots" That really (!) comes in as a surprise (not… let's talk about that in 2020 again

I'm almost about to give up but then there it is: "The architectural heel." Aaaaaaah! This is exactly what I was looking for! Heel junkie paradise! Towering high, perfectly balanced shape, delicately structured, pieces of art really, a definite eye catcher and so sexy! TO DIE FOR! Especially the 2012 collection of  United Nude is just soooo cool! http://www.unitednude.com/products/womens/web
Heart is jumping! I am so inspired! Will start saving now. And probably give Rem D.* a call

xxx
P.S.: Todays shoes are United Nude, Burak-Uyan, Walter Steiger (maybe I should call him too…

and Victoria Spruce
* Rem D Koolhaas is the owner of United Nude