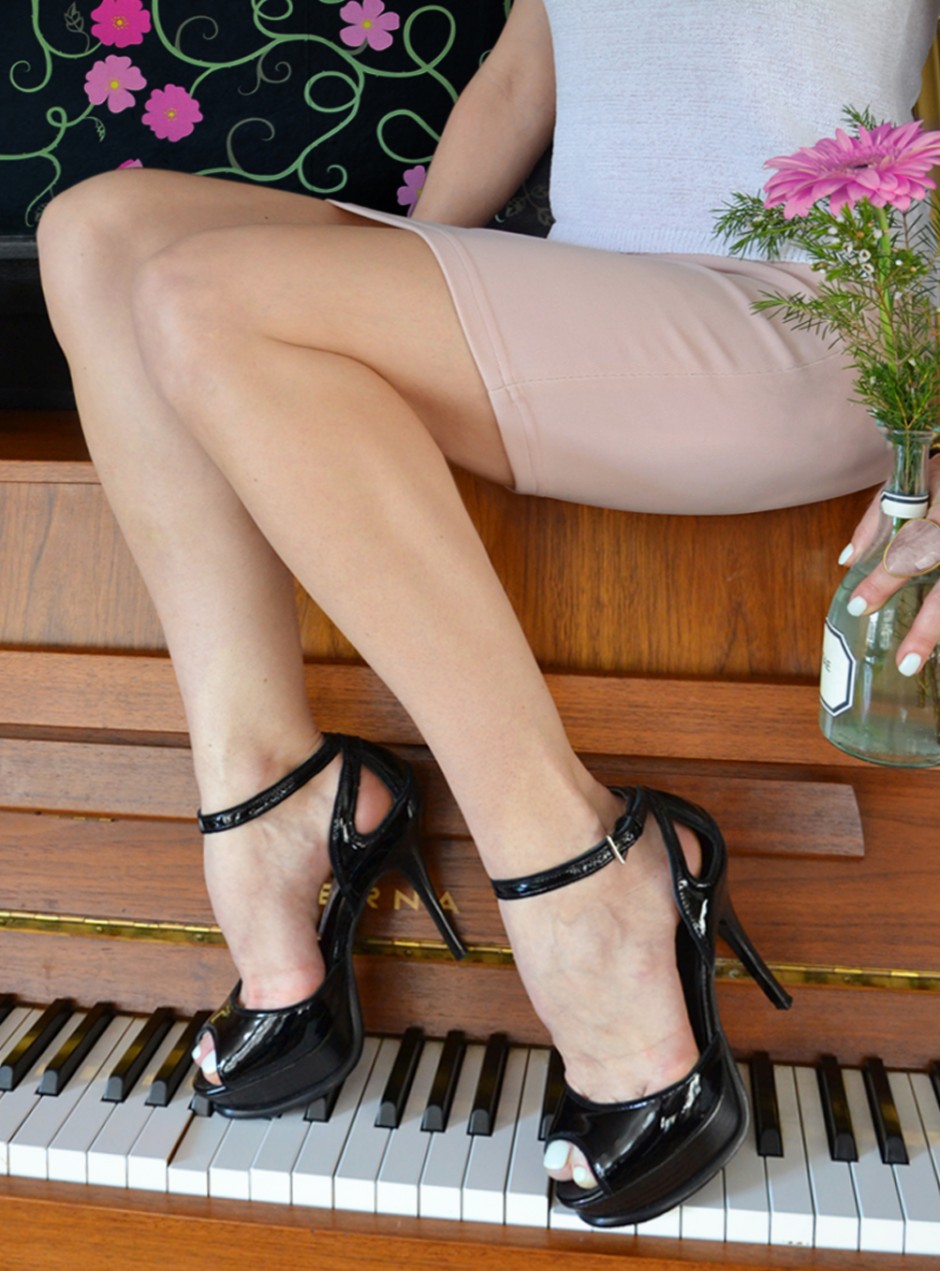 As all the gals I have spoken to yesterday AND today seem to be experiencing PMS symptoms (aka PLAIN MENTAL SUFFERING) I think it's official: the sun seems to be driving us crazy.
Who can blame us? We haven't had any for months, and since it popped out all of a sudden we obviously do not know how to handle the beauty of 20+ degrees. I also wish I had had just a little more time to prepare for shorty shorts and tiny-T's. Bare flesh and feet in plain sight for the first time this summer?
Great in theory. And if you have a day off to work on the above.
In the office, pale as a mole and with feet officially bloated like a whale after a five course dinner, my only options are to stick toes in a bucket of ice water and hide pale skin behind a full body condom. Wonder if Karl might design those for me.
I think it's just obvious: I need a drink, and end up in my favorite bar where the lovely owner is not afraid to take a picture of me being still totally "PMS" (aka Poor Moaning Spirit). Will change that mantra into "Play My Song" and "Please Mojito Subito" now.
Cheerio!
xxx
Today's shoes are Karen Millen