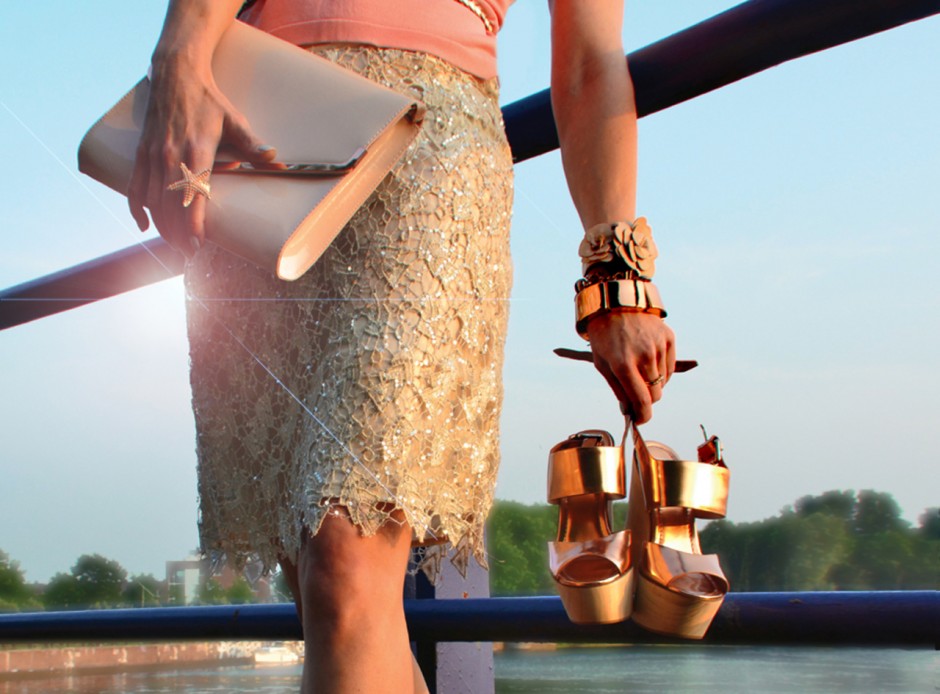 We women are designed to be more versatile and complex than any other species on earth.
Just check out the contents of our handbag: could it be more multifaceted?
But not only do we carry a confusing variety of items in our purse, we carry probably the most incomprehensible inside us: hormones.
And in contrast to all the Mary Poppins items we miraculously pull out when needed, at times we can seem like an evil puppet on a string (And I am not even pregnant, imagine!).
You know what I am talking about. Those days when  you shout at your partner because heshe didn't leave the door open at exactly the right angle.
Those days you cry into your enormous tub of ice-cream over a Whiskas advert, all emotional.
Those days you suddenly like Sandra's "I'll Never Be Maria Magdalena" again (dancing and crying and eating said  tub of ice-cream at the same time). Pfffff.
Bling can help though. Any kind of bling. The bling of a smile, the most blinged-out outfit (sequins and jewels) and the most outrageous heel you can find. And a "Bling Bling" event for that matter.
At least that's what I tried to do today.
Did it work?
I just put Sandra on high volume and tucked into that tub of ice-cream.
xxx
Today's shoes are Topshop