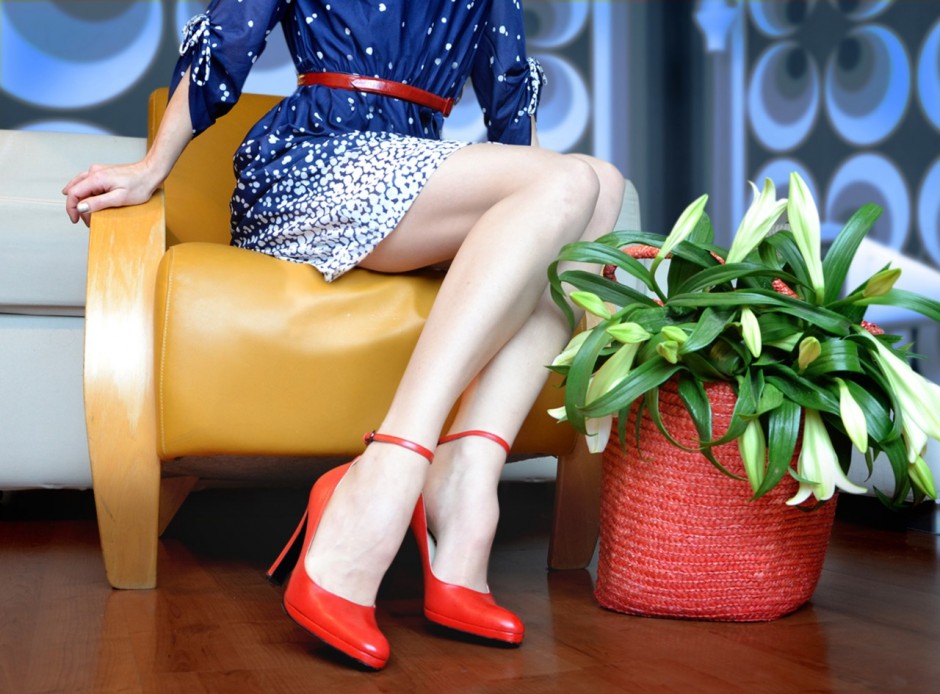 Spending all day in bed yesterday made me feel like hitting an early fashion menopause.
Sporting grannies pants and socks and all, I couldn't resist having a thought about the cycle of fashion.
When I was a kid I had to share and wear the clothes of my older cousins so everything I desired was new stuff, preferably Benetton or Stefanel. (me age 12)
At age 18 I was fatally attracted to leggings, shoulder padded blazers,
oversized sweaters and neon coloured tights.
My first designer dress was lace and Akris and I thought I was a fashion queen. (20 years ago!) I would have rather died than to wear the retro dresses (50ties to 70ties stuff) my mom wanted me to inherit at that time (spoiled brat at the age of 25), the same goes for being spotted in a vintage store. (please shoot me in my early 30ties).
Than my shoe fetish kicked in and I only focused on buying heels, storing the fashion aside in boxes swearing no one ever would see me in lace, leggings, frills, neon or the old dresses from my mother ever again.
But today my mother's dresses are totally Alexa Chang, Stefanel became famous for its knitwear, neon and lace are totally back, Vintage is on every red carpet and just ask who is wearing leggings all the time….
Have I gone back in the fashion cycle or am I just the "new" retro?
Just wondering if my next stop will be Denture Fixative Cream.
xxx
P.S.: Todays shoes are MiuMiu