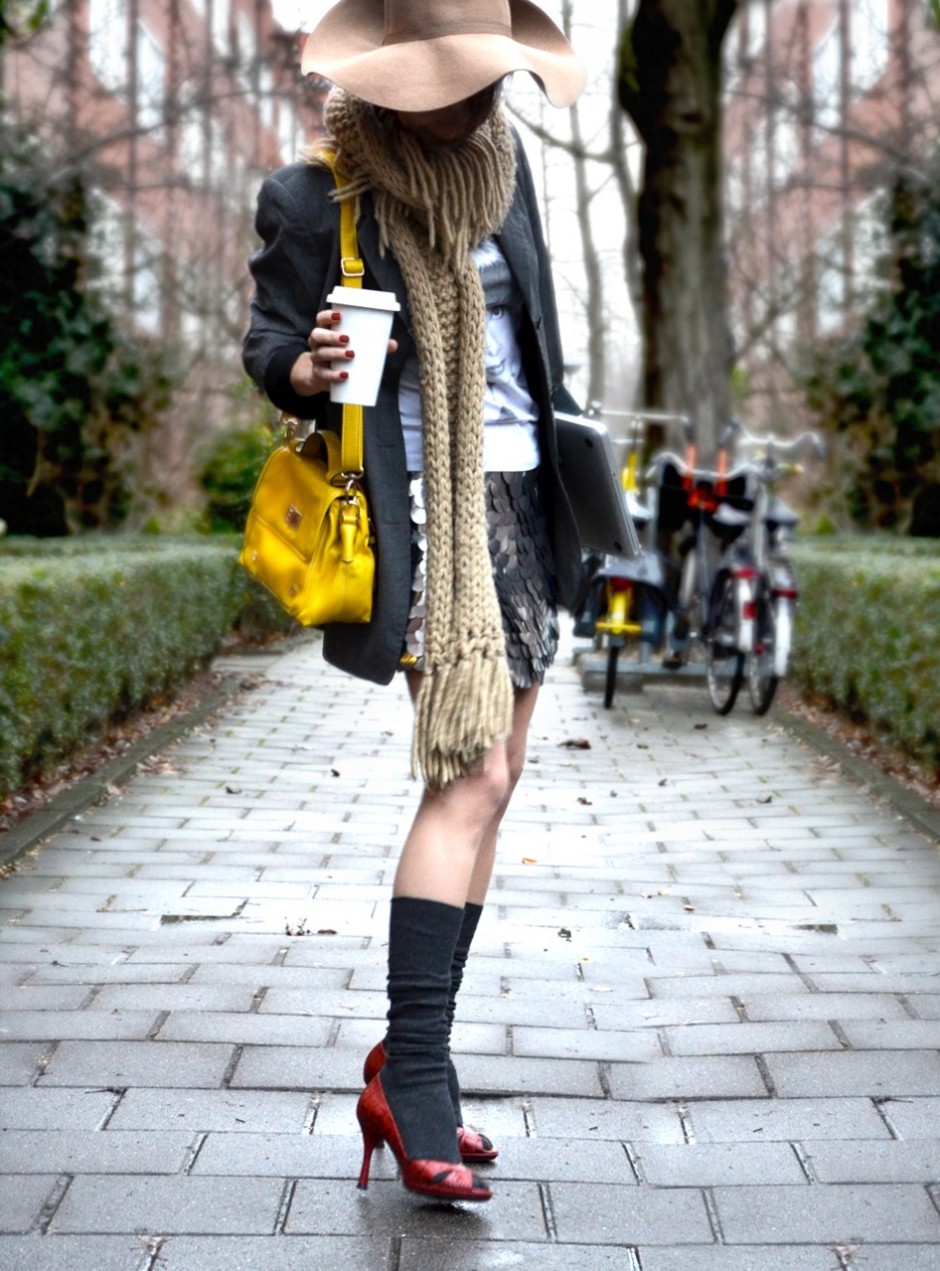 Am suffering a weekly recurring phenomenon: the Monday blues. Flashy like an episode of "The Kartrashians" (aka reality ouch) it inevitably returns, destroying all "Easy Rider" feelings you might have had over the weekend. Was it just two nights ago that I was playing groupie with my lovely friend Ellen, sipping vodka backstage and dancing wildly to our hubbies' tunes? And just one night ago that I was cuddling carefree on the couch, heels off and "Serendipity" (perfect Sunday movie) on?
Unfortunately (other than in the movies) there's never a happy ending to Sundays, so to turn Blues into Rock'n roll, precautions are crucial. How about applying that super expensive luxury cream waiting in the cupboard for special occasions only? Ha! Shining complexion will match perfectly with sequin skirt (worn to work... why not?). Red peep toes when the weather is grey and cold? Heel, yeah! And sending myself an early Valentine's card (text: "No one can ruin your day without your permission.") will do the rest.
Monday, you will never get to me again.
Have a lovely day everybody!
xxx
Today's shoes are Hugo Boss