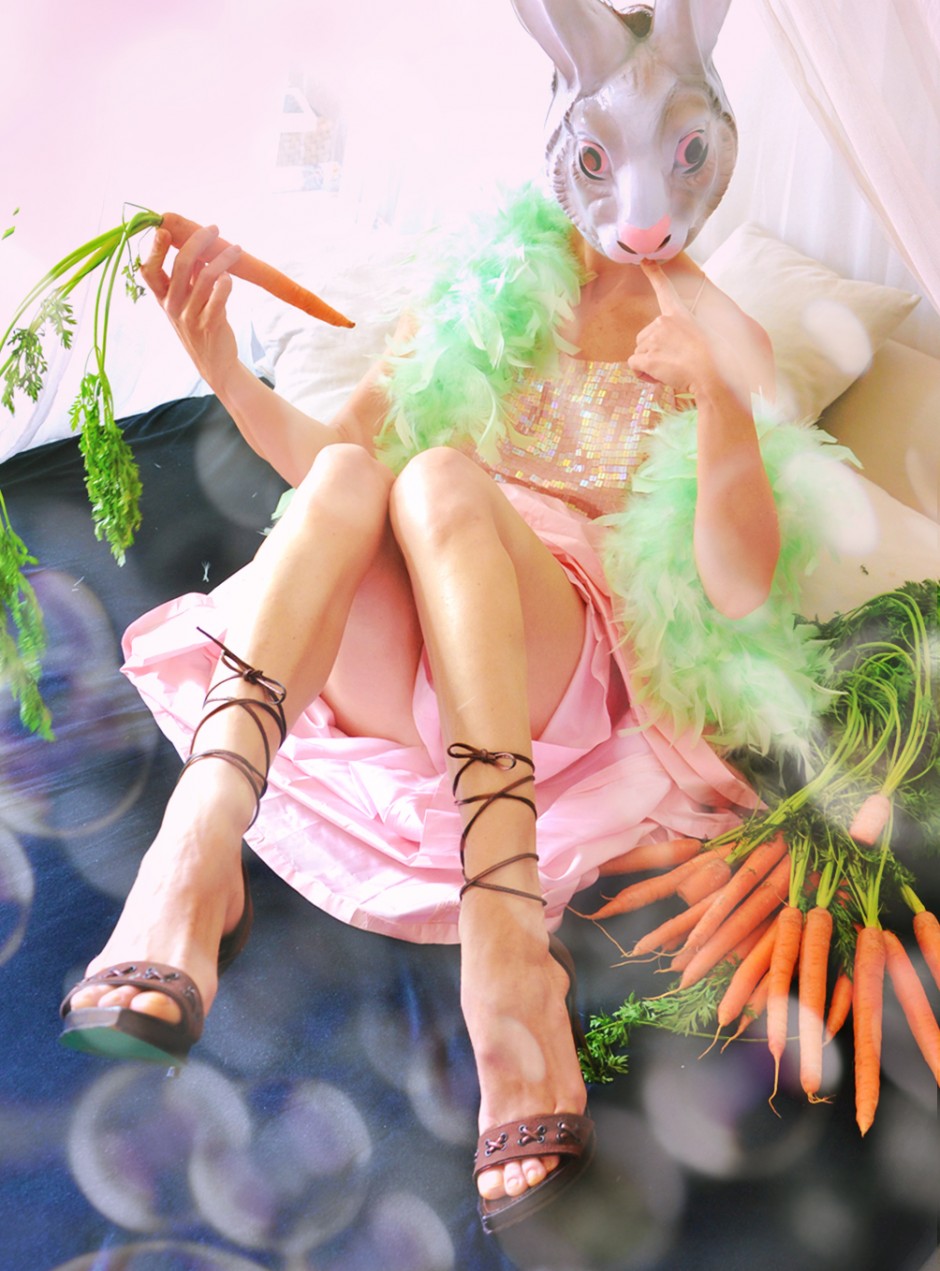 Tim Walker has always been one of my favorite photographers and since I couldn't sleep yesterday (blame it on the excitement of my recent Net-A-Porter purchase) I was browsing his work online. Somehow dozing off over the magical, dreamy work he's created, sucked into flower fields, cupcake trees and balloon-filled huge ceilings, I am not surprised when I feel a tap on my shoulder. It's Coco Rocha dressed up as Donnie Darko whispering: you should come to our room, we have a party going on. Intrigued, I follow her through a small corridor with open doors, allowing me to peek into the small rooms as we pass.
I spot Mozart in one, singing along to piano tunes (he is wearing next season Louis Vuitton, the bastard) and Tom Ford in another (he is wearing high heels: no surprise). Coco, sporting a dream of pinkish couture, leads me to another tiny room, that I reckon is the 7 1/2 floor from Being John Malkovich, where Tom Robbins greets us with the words: "It's never too late to have a happy childhood!"
Someone hands me a bunch of carrots to use as a microfon for a karaoke session, and before I know it I am dancing on a small French bed with Coco, Tom (one), Tom (two) and Amadeus, all wearing animal masks to "I believe I can fly". If this is Eyes Wide Shut, I so don't want to open them ever again.
Am in the middle of a pillow fight with everybody, giggling like little children, when I wake up, head on keyboard and a feather boa around my neck.
This is either Tim Walker's nightmare, or I so shouldn't stop drinking.
xxx
P.S.: Today's shoes are Kallisté