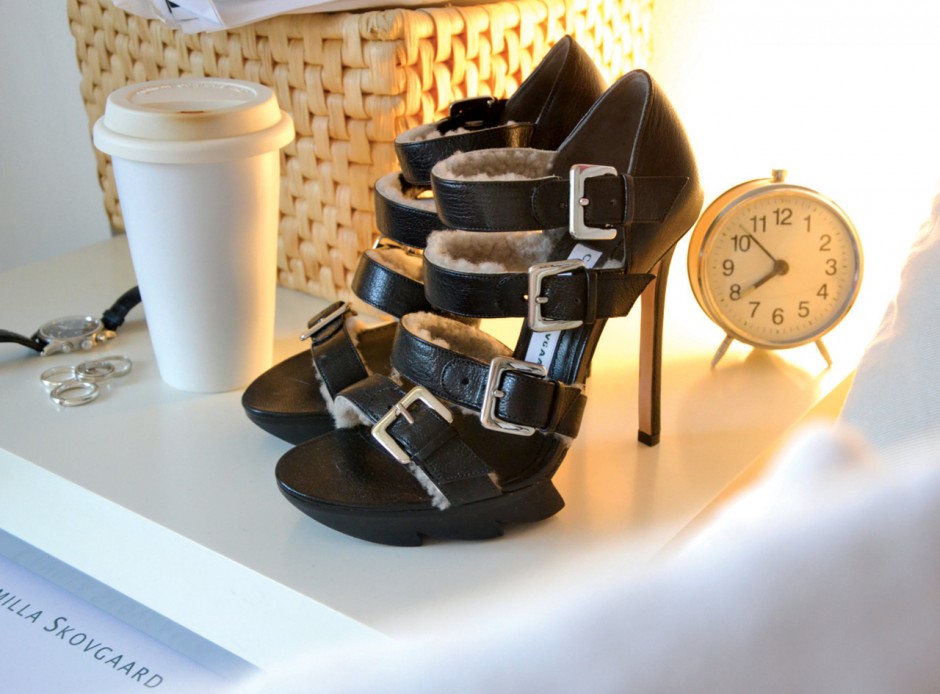 Morning hours are not my thing. As in absolutely not, exclamation mark! Even after a full 8 hour beauty sleep I manage to either oversleep or run late (wherever I have to go). My bedtime routine consists of figuring out how to get up in time, setting three alarm clocks (one after the other, none within arm's reach…). But no matter how early I have to jump out of bed to shut down beeping, ringing and humming devices: it never works. It's very annoying and believe me: not fashionable at all (who came up with that phrase anyway?).
Bad dressing choices are made due to running out of time, sweaty, Louboutin-red  face is sported to early meetings because of hectic running and don't even get me started about the grim facial expression worth a 100 Botox injections (and that's for the bad conscience).
I wonder how the hell all the other ladies do it?
Secretly I expect they have already worked out my latest trick to get up bright and 100 percent positive: by displaying favorite (hottest and newest) pair of heels next to bed. This works as an instant eye-opener (think rise and heel, making you jump out of PJs in no time, wanting to put those babies on NOW!). Might possibly forget to shower due to heel-excitement the upcoming days. But that's another story and will be told another time…
xxx
Today's shoes are Camilla Skovgaard