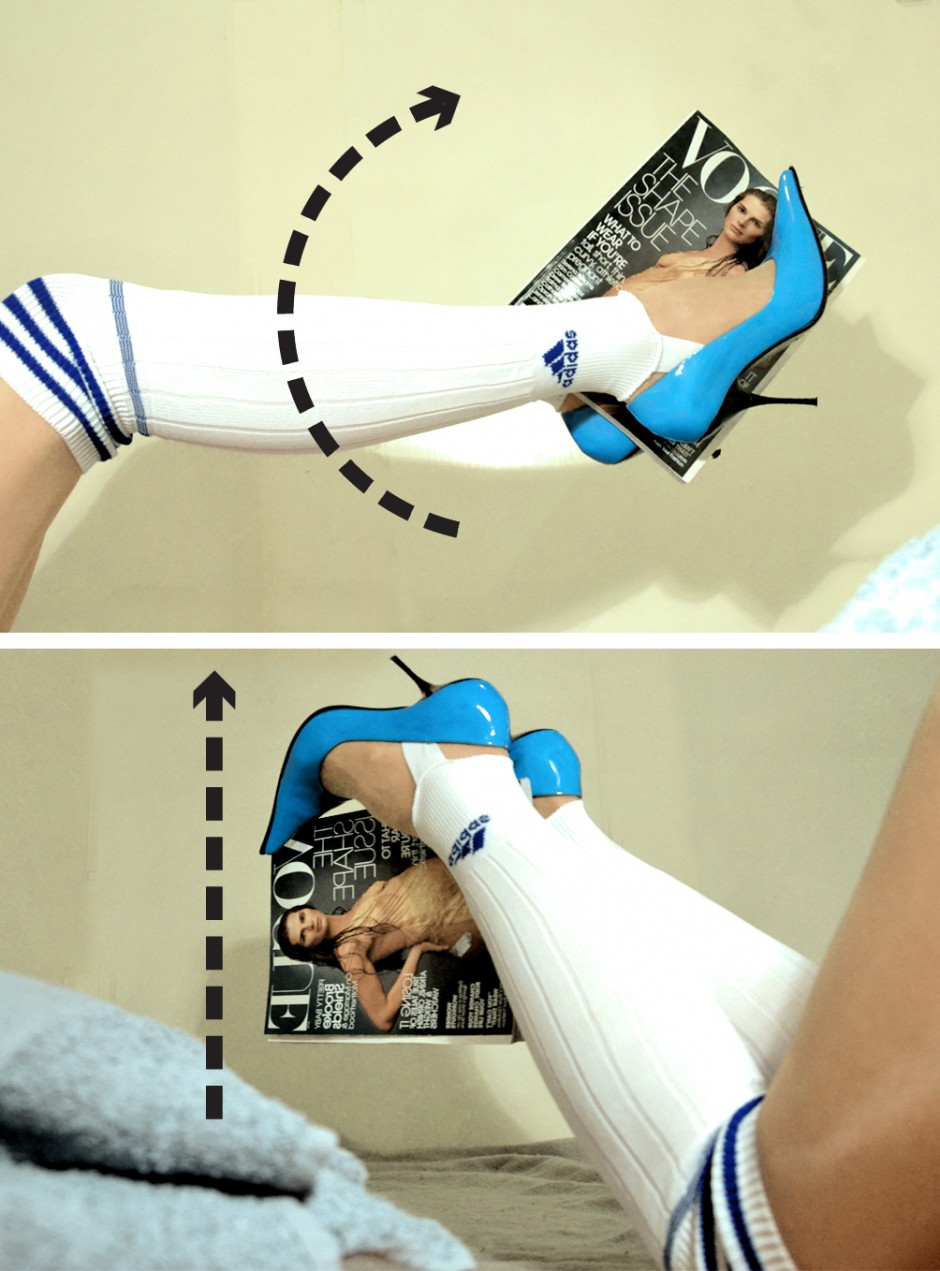 My last few days have been dominated by Vogue.
Of course there was the launch of the "Team Holland" edition and the buzz (and discussion) this created in the media. The frenzy that Anna Wintour was in town. The fact that I accidentally bumped into the Art Director of Dutch Vogue (WHAT a nice guy!). And that he let me have a peek in the Limited Edition first issue...
I couldn't eat afterwards, that's how excited I was (Vogue over lunch: I do not even have to THINK what to choose). And as "The September Issue" was on TV yesterday: well, I watched it again (for the 10th time). So obviously every Vogue September issue is all about, quote: "How much does it weigh?" (aka how many advertisers invest the amount of a Volkswagen to buy a page).
And there it was.
The total epiphany.
Why not put my bible to use as the sport I've been searching for so long! I mean, why not use it not only as brain inspiration (aka mental sport) but also as a "weight" to get in shape? If you would lift it? Like pumping irons?
I could start with the Dutch edition now and - adding another copy month by month - work on my thighs, abs and upper arms. By the time the September issue comes out, I figure I will be able to lift the American copy and read the British one simultaneously!
I am SO excited! Finally!
So well, there is an itsy bitsy bikini waiting for me.
And a lot more copies of Vogue to be coming to practice. I just subscribed.
xxx
Today's shoes are Amaranti