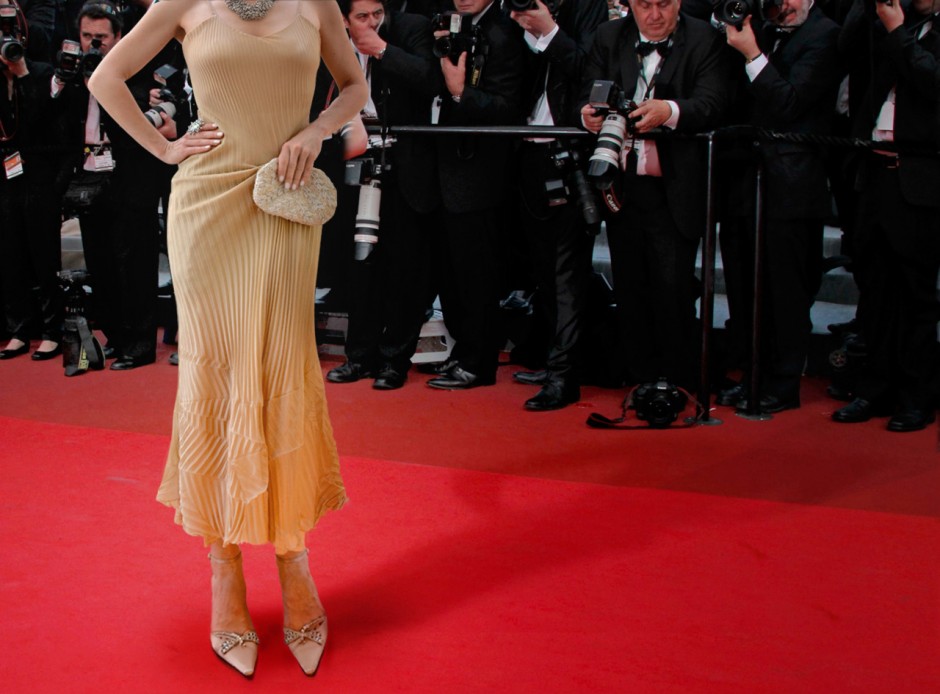 Nica Chica (also known from a previous post as "one of my best friends") sent me an email the other day.
"You won't believe it" I read, "I'm flying to the Cannes Film Festival, have been invited to the Replay Party. Adrien (Brody), Sean (Penn) and Ewan (McGregor) are coming as well and so are you!"
Wow! That's definitely an offer I can't refuse. Have never packed my suitcase so quickly (well, what do you need: a couple of evening gowns, heels and Chopard jewelry…) and a couple of hours later I am where it's all hot and happening: the Croisette.
Nica Chica is an old routinier when it comes to red carpet events, so in no time we find ourselves in front of a 1.000 Paparazzi lenses and amongst the finest actors in Hollywood. While twisting in front of the cameras I wonder what to say when asked in which movie I am actually playing. Am tempted to lie and say Desperate Housewives, ha! Marion Cotillard passes by, looking hot in Dior (she is so petite, you wouldn't believe it) and yes: Nica Chica was not lying: almost immediately, I bump into Sean, who can't stop talking about his fundraiser to benefit the victims of Haiti. He loses interest in me though after finding out that all my money goes straight into my own fund: shoes.
But it's Ewan who turns out to be my hero of the night. Who would have expected that he is such a fantastic dancer?
We end up doing the Cha-Cha so wildly, that I kick off my heels and dance barefoot the whole night.
"Pssst Darling… Darling" I hear while twirling. Oh it's boyfriend speaking, what is he doing in Cannes???
"You were moving real weirdly and muttering "Ewan" in your sleep , are you having a nightmare?
Aaaaaaaaaaah, waking up was never as tough as just now.
xxx
Today's shoes are Invito