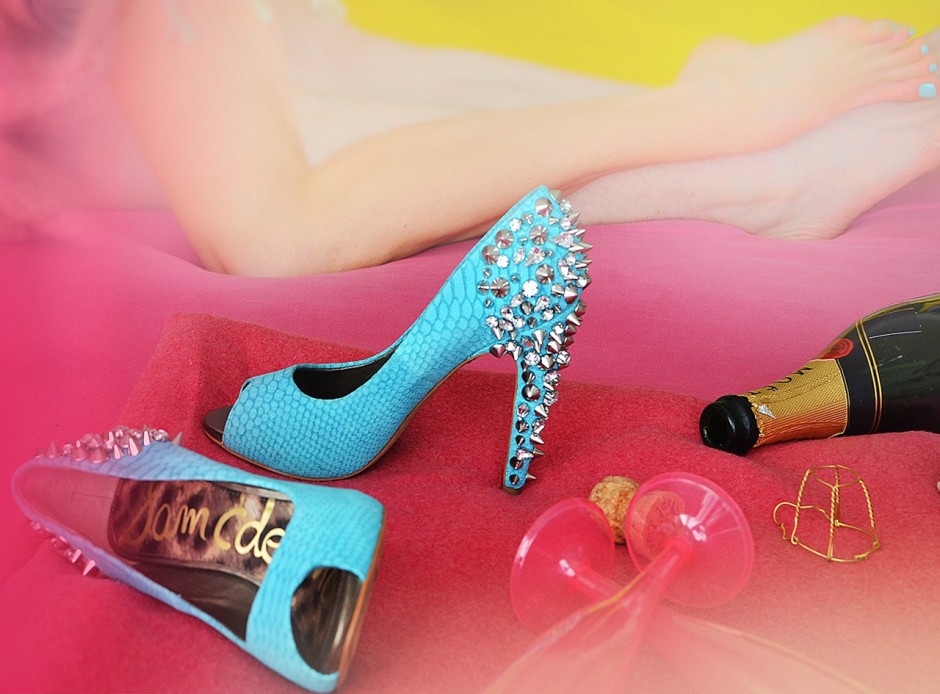 Today is the day: boyfriend's coming home! Being the romantic sucker that I am, I have pictured the moment we will fall into each others arms a 1000 times. I will look flawless in my new Elle Macpherson (barely there) intimates, wearing nothing else but my new shoes and a bottle of fine champagne. As I open the door, I will look irresistibly mysterious, whispering (as I give him THE look): "Welcome home baby."
Hm. That was before I realized how much of a "Zombie" I have been the past week.
Zombies tend to not do laundry, neither do they care if the fridge is full (well, you have seen it), nor if the dishes are done.
Living only by night, they also don't see (or care about) the dust flocking together happily in every corner. And they definitely don't touch a vacuum cleaner.
From "freak" week and Zombie nights, I have now entered "panic woman"-mode, sweating to get at least a little bit done (note to self: Macpherson undies are a great cleaning outfit!).
Turns out boyfriend returns as a Zombie too (27 hours DJ-ing in total have taken their toll as well…), and you only need 4 square meters to create a floating island in all the chaos. (No, no lingerie or shoes needed!

Imperfection rules, happy ending after all.
Now if you will politely excuse us… we need to…….. sleep.
xxx
Today's shoes are Sam Edelman