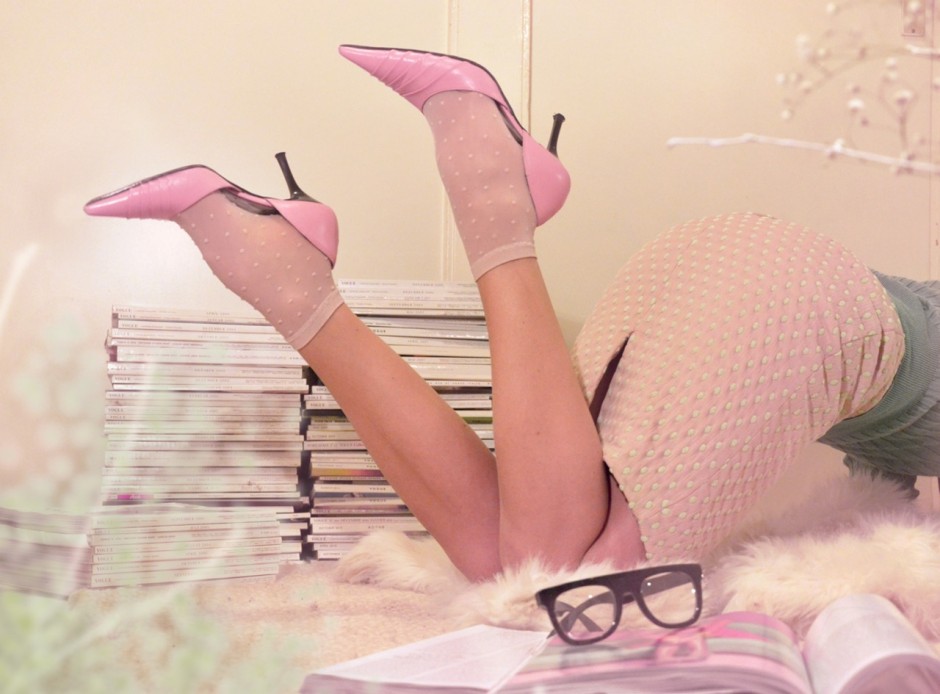 Am in utter need of bible (don't you think "Vogue" just sounds so vulgar...) for some advice on what to cherish this upcoming season. Am tired of the grey both outside (weather) and inside (me on couch in grey socks), so let's see what the fashion Gods (Miucci, Jonathan, Phoebe, Georgio, Frida and Karl) have to offer. To my delight they must all have been high on macaroons and watching "Mad Man" while getting inspired for their spring collections. Ok, Miucci the old rebel was listening to Rockabilly too, but everywhere I look I feel like Marty Mc Fly has just pushed the time button and might just skate around the corner: the fifties are back.
Almost overdosed on sticky sweetness as well watching "My Week with Marilyn", just as innocent, charming and utterly alluring as the current Louis Vuitton campaign (hello Pastel, Candy - Candy, Pastel). Want to borrow ScarJo's hour glass figure really badly now (but will take Michelle William's bum too), be super-female, sip tea from delicate china and stop burping for good. Am sure boyfriend wouldn't mind me dying hair blond (about time: just spotted another "grey" on head too) and singing "Happy birthday Mr. President" all day long.
Ladies, get the kitten heels and the shift skirts out: it's time for a total make over.
Spring, let me be your secretary!
xxx
P.S.: Todays shoes are Gianvito Rossi