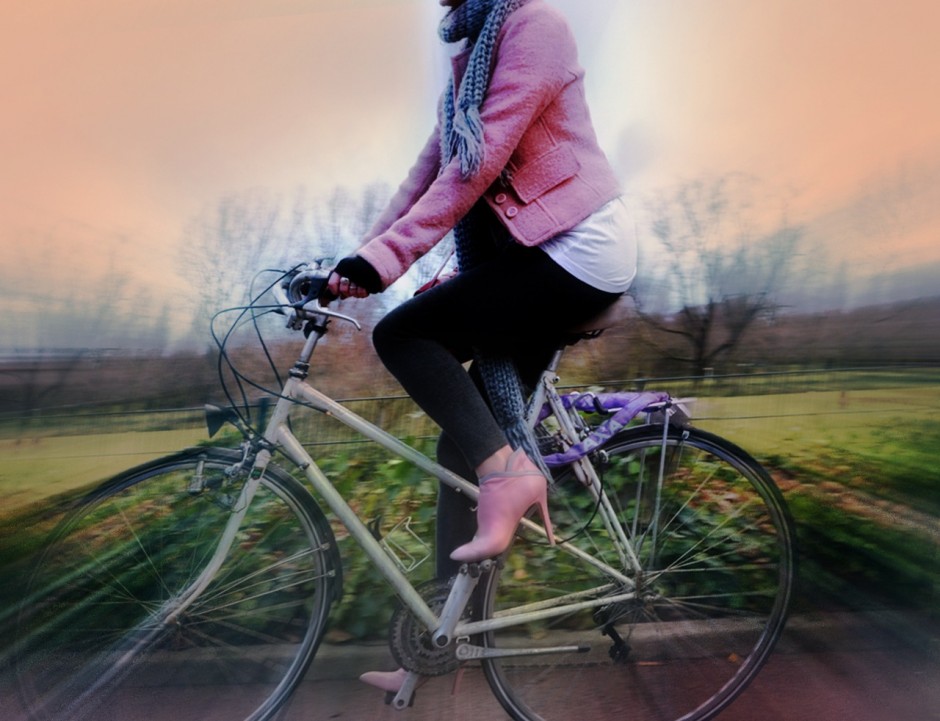 It's early in the morning.
Everything is still a blur and the last clouds of mist are hanging over the canals.
The only thing you hear is a constant clicking of someone hitting pedals really hard.
Pushing it. ("Like real good", is not what I mean…..)
Heavy breathing and the constant thinking: "I will make it, I will make it, I have to go faster, I will win over my body which wants to give up already."
It's icy cold and a wind blast is almost taking breath away followed by heavier breathing. Eyes start to water, waterproof mascara against the elements: who will win?
No time to think about it, go on, go on, giving up is not an option.
Push it, push it, keep up the speed.
It's starting to rain. The not so waterproof mascara is mixed with sweat and the rain ruins the foundation as well.
Wind keeps blowing. Pedaling is getting harder by the minute.
Almost there, just a little more fighting and pushing, prove yourself that you can win this. Now eyesight is blurred (who cares about the mist over the canals), everything is wet and sweaty, heart is pumping heavily, muscles ache everywhere "don't think, don't think", just hold on…
Never mind: What sounds like a stirring report from the Tour the France is just one fashionista on her way to work.
P.S.: Todays shoes are Fornarina