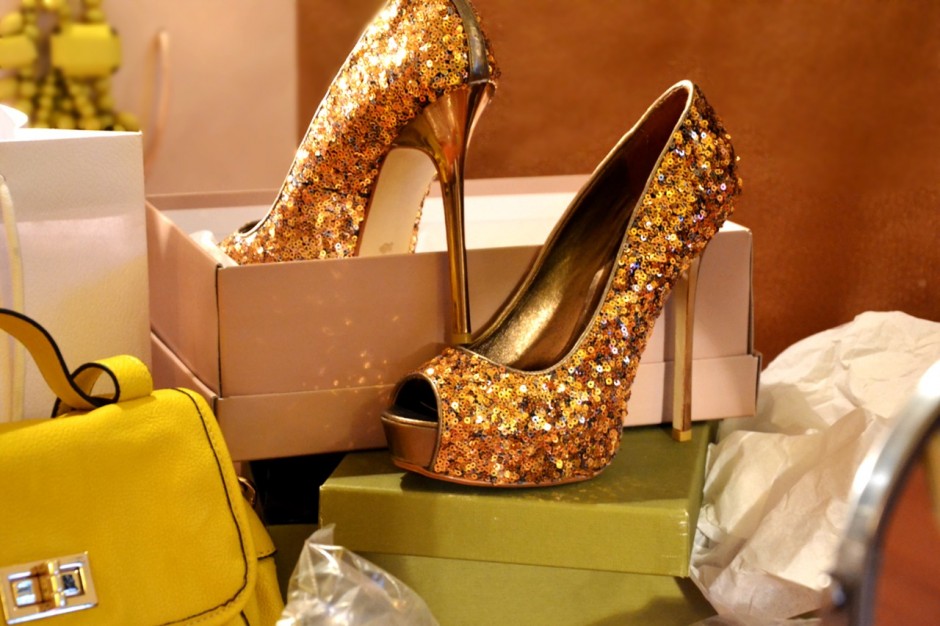 God is smart. When he created Eva, he must have sensed immediately that something was not 100% harmonious. Surprise, he designed her to be indecisive, emotional and already gave her the gift to crave forbidden goods. (I just say apple…)
"What is it, what is it… some tiny accessoire maybe?" He must have thought. Brainwave! So he invented shopping.
Maybe that's why me and my lovely working friend Johanna thought we might just walk a little (straight to the biggest shopping mall) to "browse a bit". We had a rough week anyway and thought it could do no harm to spoil our eyes|ourselfs. (God invented that too, it's not our fault!)
And - Oh. My. God, (no pun intended

there were so many beautiful things! D.Y.I.N.G.! I can get such an adrenalin kick out of this! Probably I have been running around like a headless chicken, (stupid grin on the face, eyes all glowing: a bad sign for my bank account…..) begging Johanna to calm me down and hold me back, or at least tell me that the things I chose where not suiting me at all……..
Oh she is so cool: she didn't.
And here I am… Hands full of bags, high on endorphines, utterly happy: my tiredness is completely gone, (this is the therapy I was looking for!!!) so is the idea to just hide tonight under a blanket. I'm so excited!
God is a genius.
xxx
P.S.: Todays shoes are Dune
P.P.S.: I know that glitter is totally 2011……… but aren't they cute?????????