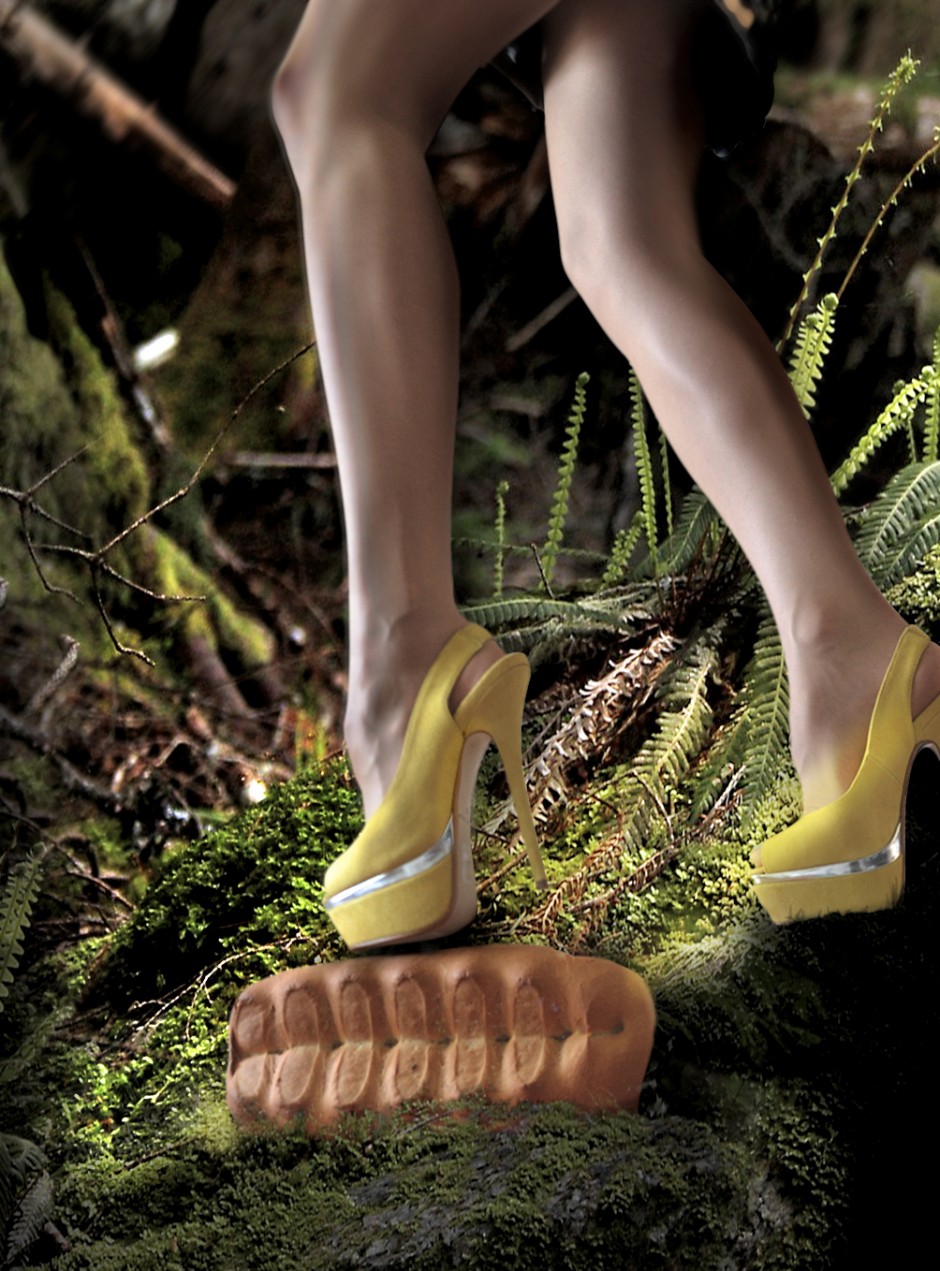 While I was sick last week, mainly feeding on soup and tea, I completely forgot about a loaf of bread which survived almost a week without any signs of decomposition. "Hmmm" - I thought: "I wonder how many preservatives are hidden in this?"
This reminded me of the Andersen fairytale "The girl who trod on the loaf".
For those who are not familiar with the story: very vain (but presumably stylish) girl uses a piece of bread as a steppingstone to keep from soiling her (fancy) heels while crossing a dirty puddle. She sinks, ends up with the ugly Marsh Woman and has to pay for her naughty tempers for the rest of her existence.
So far, so good: in a way I totally agree with the poor girl. Although I probably wouldn't abuse something edible, I definitely try to protect my heels when it comes to puddles and such. Think all things wet, sand, heel-insecure means of transportation, small men (that's more for self protection though: who wants to stare at baldness), etc.
So I couldn't help but wonder if Inge (the girl's name) would have been better off with a loaf of Dutch bread in her hand.
Obviously packed with chemical substances, light as a feather as it lacks all healthy (heavy) full grains, she would have slid elegantly to the other side.
The best thing? You can easily squeeze these types of dutch pastries into a Fendi baguette-clutch (no pun intended… :-)).
The bad thing? If my bakery of choice reads this, they will never greet me again.
Who cares: carbs are so 2011 anyway.
xxx
Today's shoes are Topshop