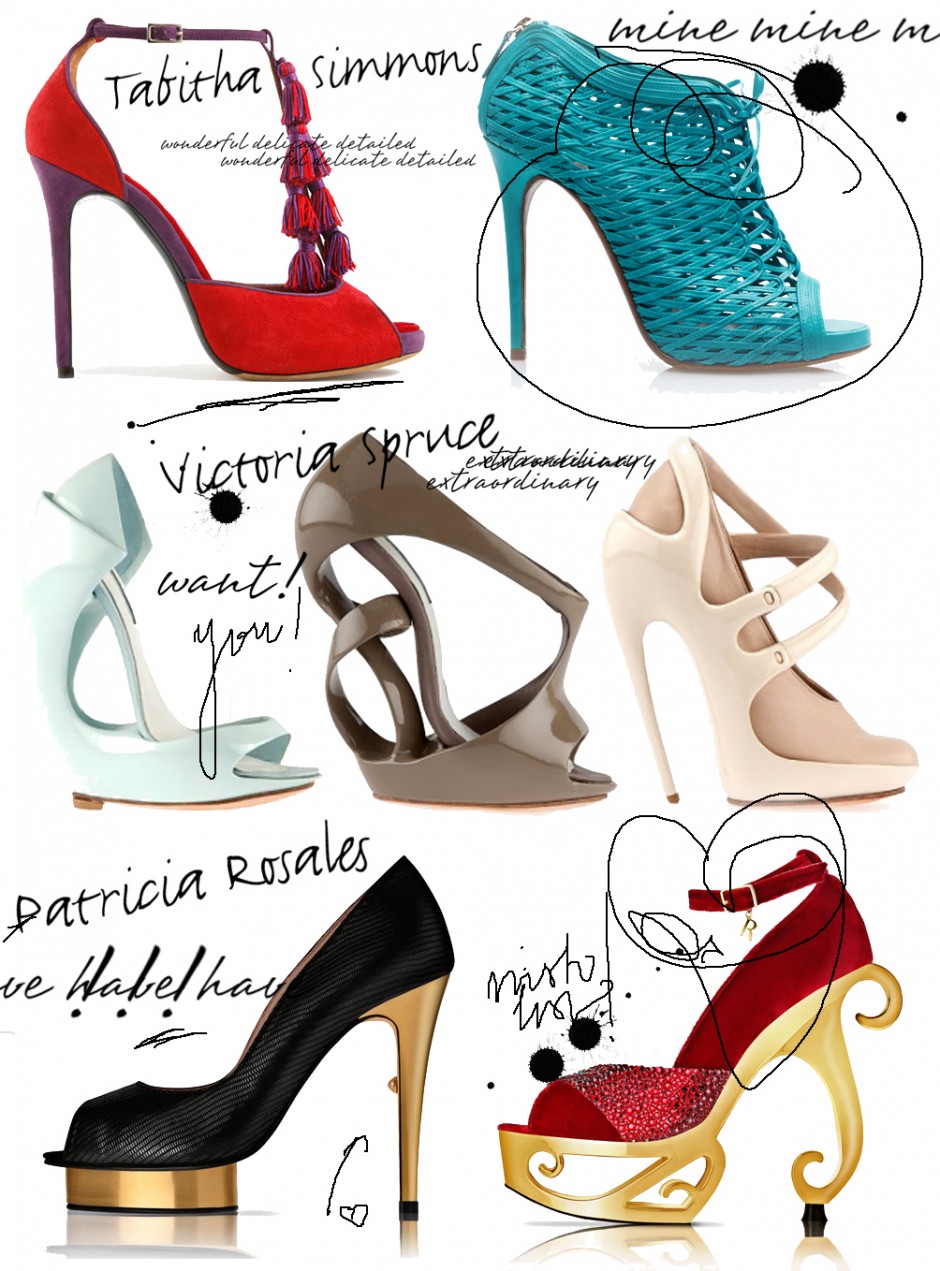 As I was told that some of you ladies would appreciate being introduced to some new hot (shoe) designers, this is exactly what I will be doing today. Probably also a selfish pleasure, and probably not such a good idea towards the end of the month (regular financial turndown) but anyway!
By now you all know how much I adore Charlotte Olympia, Camilla Skovsgaard, and Ruthie Davis. But have you ever heard of Tabitha Simmons?
Stylist by trade and contributor to the likes of Vogue, this lovely English lady also designs shoes so delicate and with such lovely details that your vocabulary is immediately reduced to baby talk: "mineminemine" or "havehavehave". If (!) you are still able to speak at all..
And then there is Victoria Spruce.  With her visionary, architecturally sculptured heels. Her combination of hard materials and soft leathers is just so different that these shoes are sure to turn heads (which of course makes them absolute must-haves in any shoe-fashionista's closet).
Or Patricia Rosales! *Sigh* The craftsmanship! The love and effort she puts in to every single pair! (LOVE the pearl detail in her heel deisgn!) Her designs are truly mouthwatering works of art, which…well, makes me want to have them ALL.
Oh dear, my shoe-appetite is now so worked up that I am almost drooling on my keyboard myself. Am very tempted to rob a bank, play lotto, demand a raise: WHATEVER it takes to score one of these beauties.
Or just wait until boyfriend gets back and introduce him to my new birthdayanniversarychristmaswhateveroccasion wish list.

xxx
Today's shoes are Tabitha Simmons, Victoria Spruce, Patricia Rosales