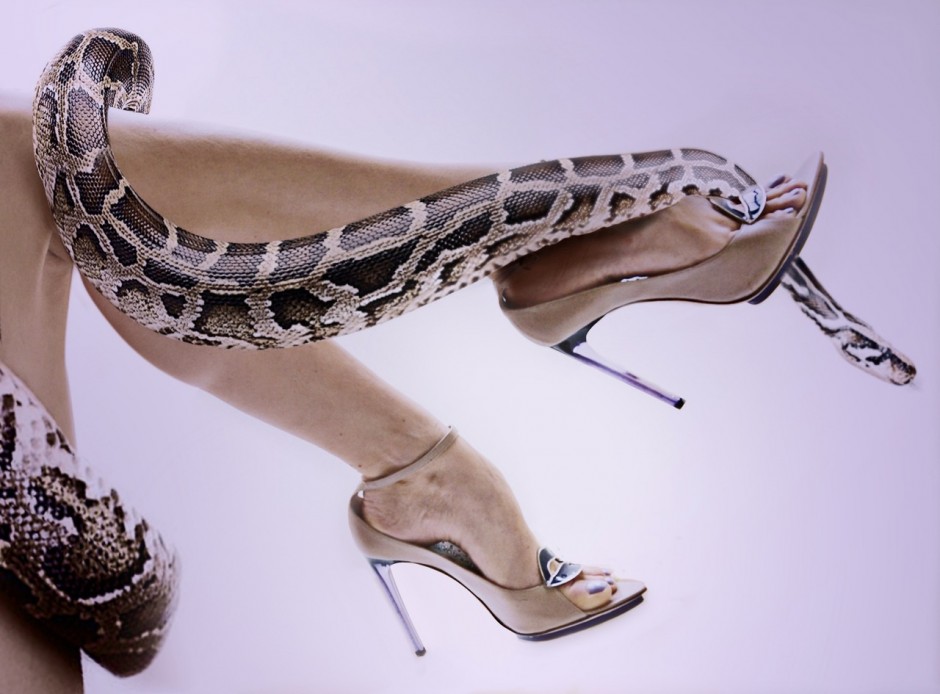 We all know about Adam and Eve and their life in Paradise.
However, I believe the story with the apple must have somehow gotten mixed up over the years. In my imagination it totally makes sense that it was not an apple that started all this temptation business: it must have been a heel.
Why would a woman long for an apple? And how could she possibly lure Adam into something she knew is so wrong to lust for?
Unless it was something like: Eve longs for a very expensive pair of heels, is tempted to buy them (over-expensive, i.e. forbidden), gets second opinion from man (aka asks for his credit card) to get a taste of absolute paradise. Adam (not short on imagination either) must have pictured Eva in that perfect heel (adding an accessory to a fig leaf can't be wrong): so was easily convinced.
Since then (as punishment for having given in to temptation) woman has to experience pain running in high heels and man will always struggle to find 10 inch heels anything but utterly sexy. Makes sense, right? Oh, and of course it must have been a YSL heel: the perfect, most seductive shoe on earth…. until…..
Just heard that Hedi Slimane has taken over the creative rule in "Eden" (aka YSL headquarters). And that the new collection will be back to basic: very very pure and simple. Even the "Tribute" won't be reproduced anymore.
Oh, dear Hedi: please do not let my YSL paradise run dry: we girls so need that little bit of temptation!
xxx
Today's shoes are YSL