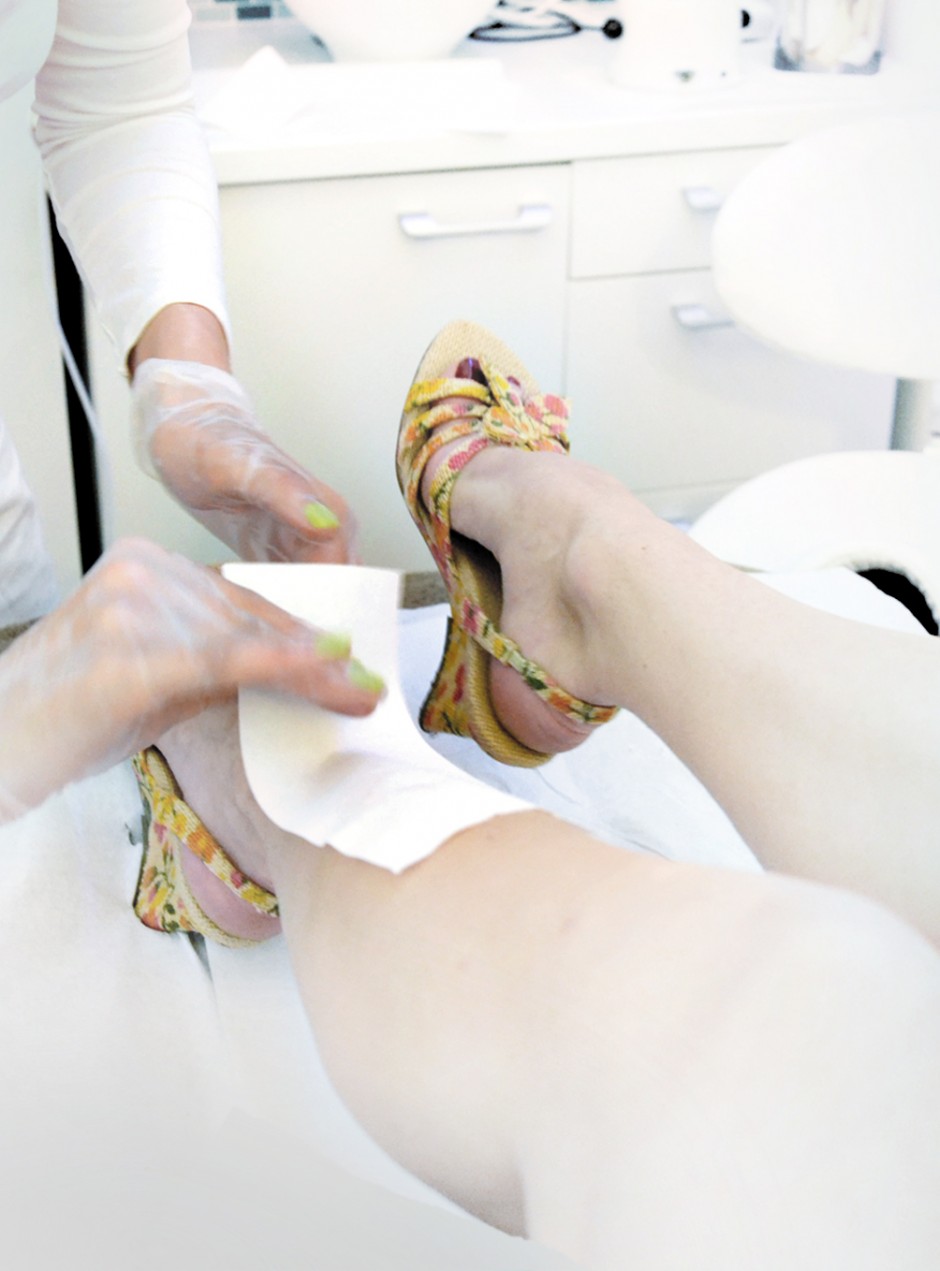 TickTickTick, less than 30 hours left until I'm set to hit the Croisette, looking effortlessly chique, sleek, lean, and of course: without any distracting body hair.
Sport was easy (to give up), the sunbed left me a white striped present, so today MUST be a success: I am going to have a wax.
Am actually pretty nervous: the last time I tried anything like this (totally convinced I could do it myself) I ended up with a leg full of wax and attached strips and couldn't remove either. Am still grateful I didn't try bikini first….
Hitting my "home" spa REIN,  Anna gives me a strange look as I jump up on the bed fully equipped with wedges, camera and a stick between my teeth so I don't *SOL* (shouting out loud is the hysterical sister of *LOL*). Within seconds it's clear that my thoughtful preparation was actually in vain as attempt to remove tiresome stubbles completely fails: am too groomed. Didn't know that you have to grow a full Yeti to be able to get waxed.
Exit the spa with one red stripe (vertical) on left leg to accompany the two white stripes (both legs) from yesterday. Hope it's snowing in Cannes so I can wear winter collection and boots.
xxx
Today's shoes are Savannah