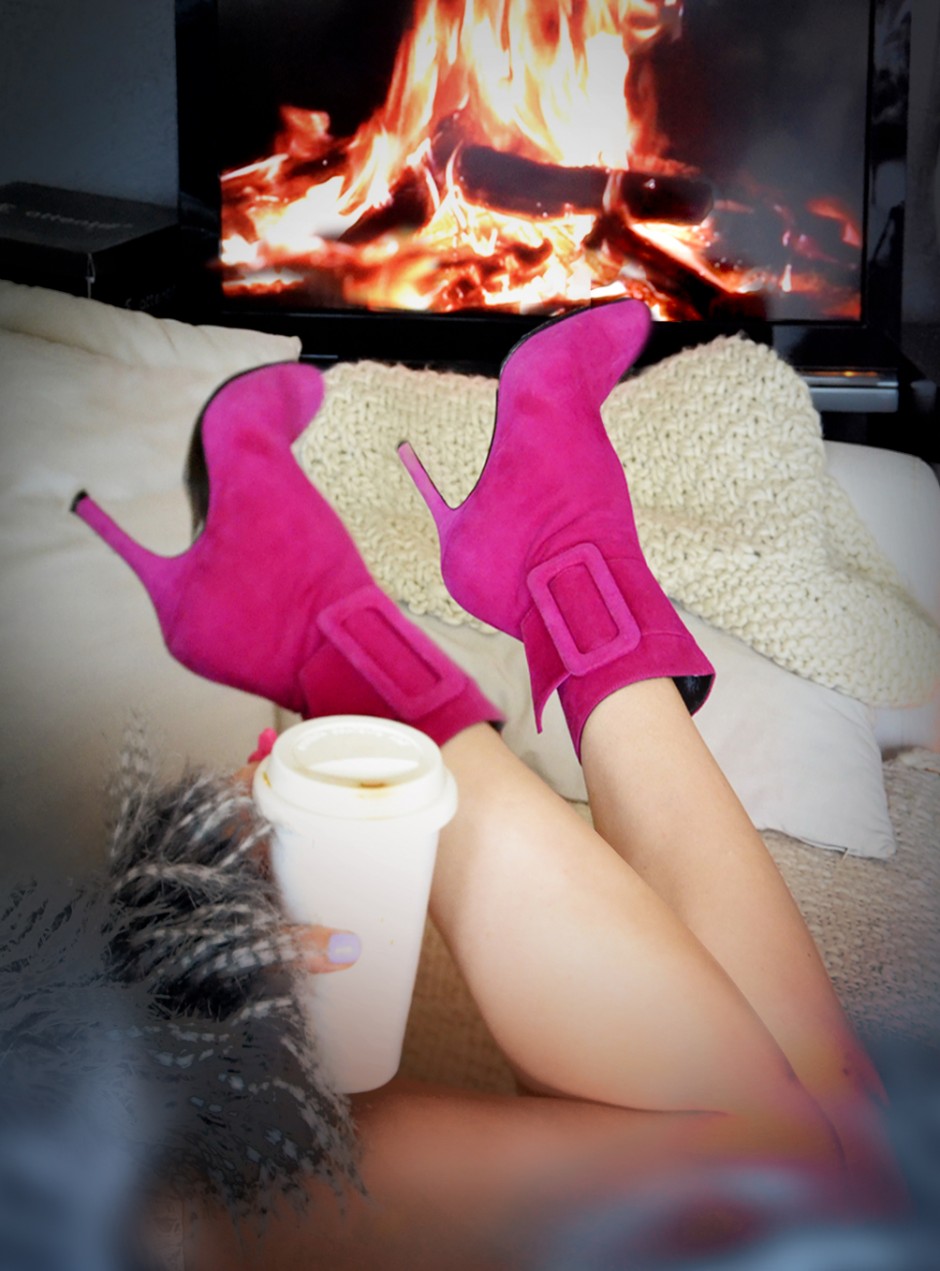 The Dutch summer is officially gone (after having never really started). You can tell, not just by looking at the weather (why didn't Stella come up with a neoprene jumpsuit as IT-piece for SS2012?), but more so from own mood (miserable, grumpy, overconsumption of chocolate cookies).
Plus, when the most anticipated show on TV - the weather report (new "Breaking Bad" anyway) - only uses phrases like: "tomorrow will definitely be better ", "you never know what next week will bring" and: "heeeeeeeey: it's 18 degrees, why complain?", you know for sure.
Tired of buying wooly jumpers rather than sandals on sale (compulsive online buys also vary from wraps to (another) umbrella and flippers), I may be exaggerating but have decided to kick off "cozy season" instead of constantly moaning (bad for your skin anyway, on the off chance next summer offers you an opportunity to show it..).
If anyone is looking for me: I'm the fur ball formerly known as swimsuit goddess, hiding under blankets, heater on. Best featured body part this summer season? Tip of nose, dipped in hot chocolate.
I rest my case.
xxx
Today's shoes are Jaime Mascaró