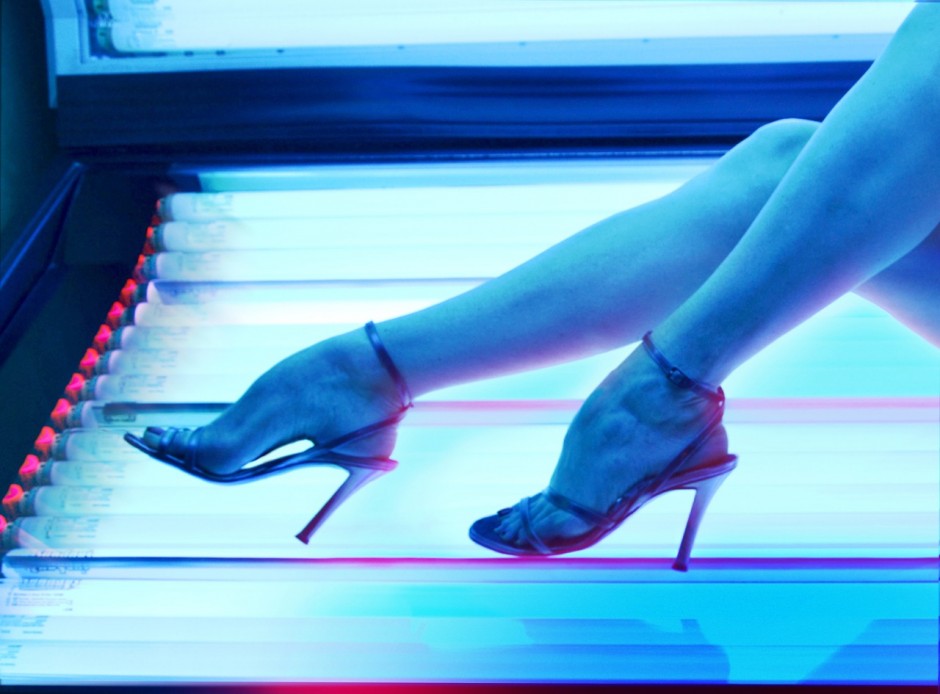 OK. Having obviously failed in preparing cute bikini figure by running (yeah, I know, should have subscribed to gym earlier this year, but rather than in shape, all I ever got there was a fungus…) I thought maybe should cover up cheesy skin with tan.
Knowing that it's all about light and illusion, it seems like a good idea to achieve a darker hue, which will cheat over love handles, cellulite and spider veins.
No, spray tan is not an option: have had (and written about) enough orange in the past few days, and am sticking to things I know (from the 80ies I must confess): The sunbed.
So, how did it work exactly. You throw a coin in a machine, put on some ridiculous looking goggles, blue light turns on and instantly you are swimming in a sea of your own sweat while listening to bad tunes for 30 minutes, right?
Ah! And don't forget to turn after half of your paid time, otherwise white stripes will ruthlessly reveal that you are probably a season ticket holder.
Oh shoot! Did I say white stripes?
Suddenly feel very much like an episode of "There is one hidden mistake in the picture - can you find it". If you know what I mean, I will buy you a drink in Cannes. Wearing a full body condom.
xxx
Today's shoes are Bruno Magli