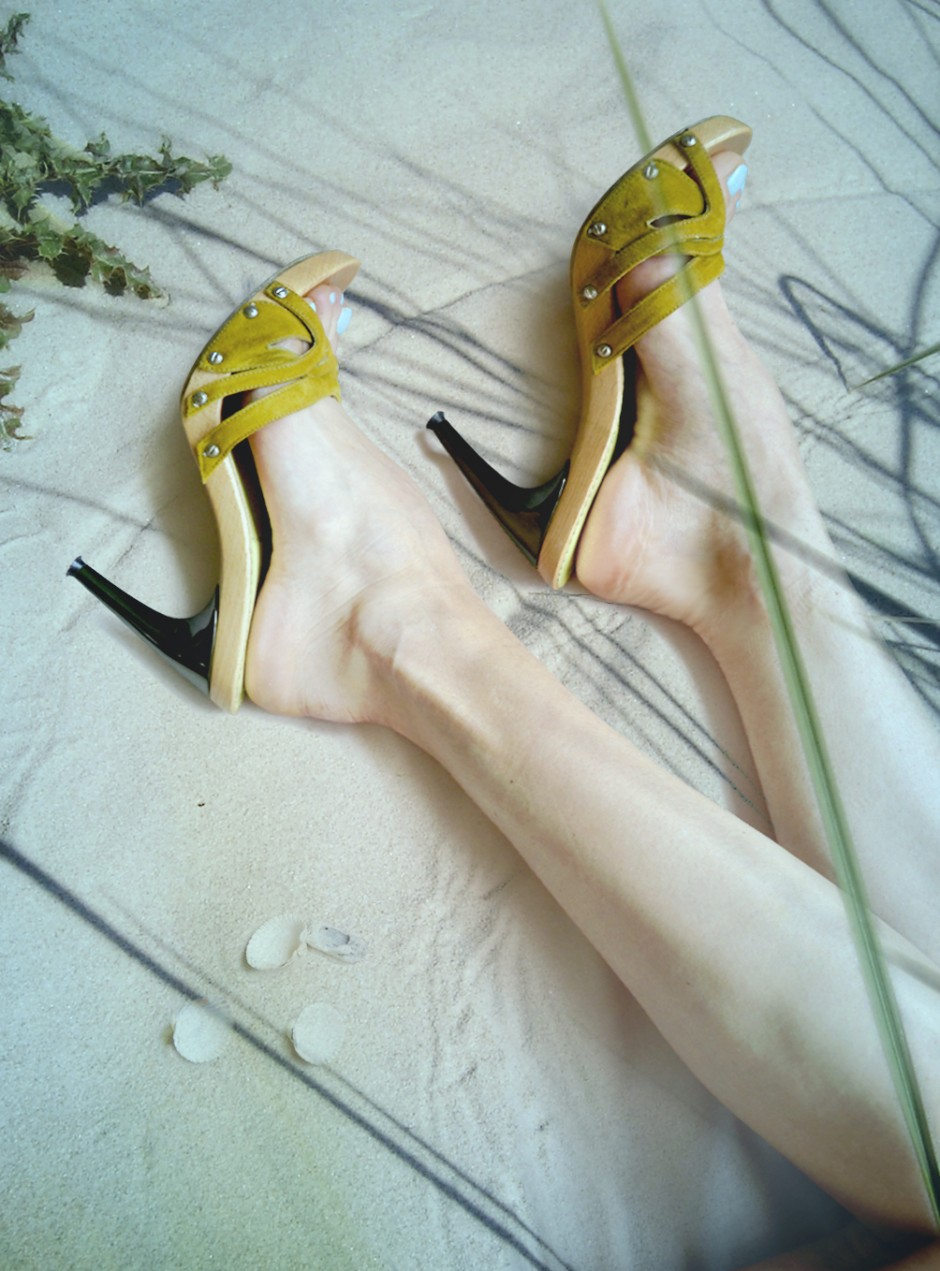 It's a public holiday (yaay!) and I have been planning to go to the beach for days. Beautiful long dress (which will flatteringly flutter around my legs), check.
Sunscreen factor 15 (don't want to look like a shrivelled grape in 10 years), check.
Mind-set to open a bottle of rosé at an indecent time, check.
High heels for shoot (not that I would be so crazy as to actually wear them), check. Everything is sorted despite (again and of course) the weather. And boyfriend, who turns out to be sick (whether I finally infected him or it's due to partying remains unclear…).
I see my fantastic setting for a shoot literally flushed away, but as I can be rather stubborn when it comes to executing an idea, I have prepared a back up plan. Armed with camera, dress, heels, a handful of shells and a pot of (half dead) catnip,
I find myself fumbling with my Nikon at the next best thing… A sandbox in a children's playground around the corner. Of course fully sun protected, in case anyone is wondering.
Seashells by the Seashore
She wears sea-green heels by the seashore.
The shells are surely seashells.
See she wears heels to the seashore,
Sure the shells and sea-green heels are in a sandbox though.
So.
I see a shallow depression coming on.
xxx
Today's shoes are Kallisté