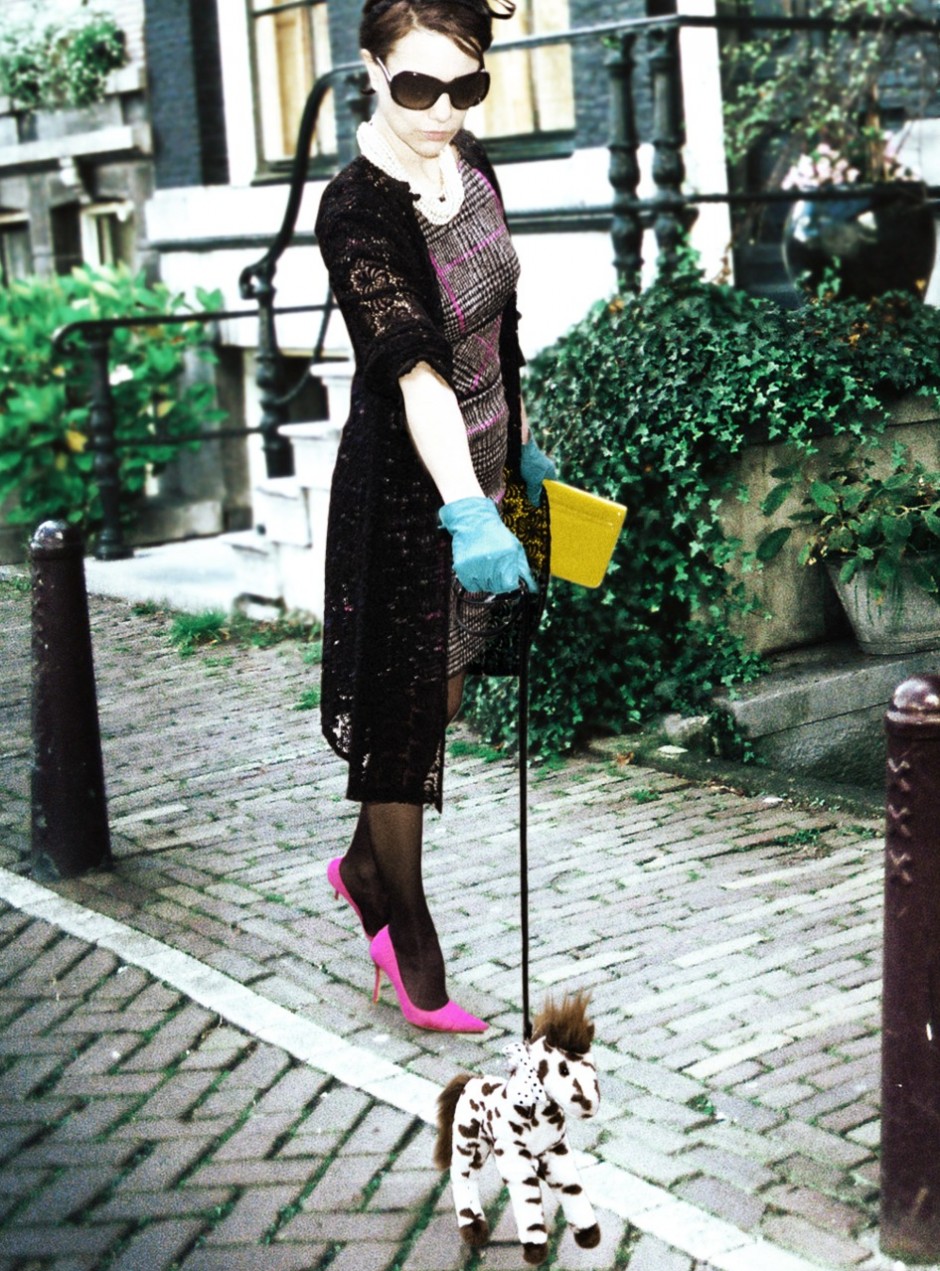 Every one of us out there with breasts, brains (and a fashionable spirit) knows all too well that it's tough to feel and look glamorous 24/7. Something which has obviously become our standard. As if we don't have enough on our plate already. Why do the stars in the glossies seem to always look so radiant even when sporting huge sunglasses and a battery of Starbuck cups only?
I might have the first fashion meltdown before even having stuffed all superfoods in the blender to start the day healthily (aka perfect). Where is the SWAT team (translate: personal make-up artist, masseur, stylist, nutrician, work-out expert, eye brow specialist, facial wonder wizard, special "get me in the mood" whisperer) when you need them?
Oh, they're still are busy with Charlize Theron? Pity. But guess what: The right pair of shoes, big sunglasses and an accessory of your choice (Starbucks who?) really works. Let's invent Motivation Monday instead of Casual Friday! Now I just need that Paparazzi to come around and capture me looking fabulous when I finally find my way out of my sweatpants and out of the house.
Does anyone have a phone number?
xxx
Today's shoes are ZARA