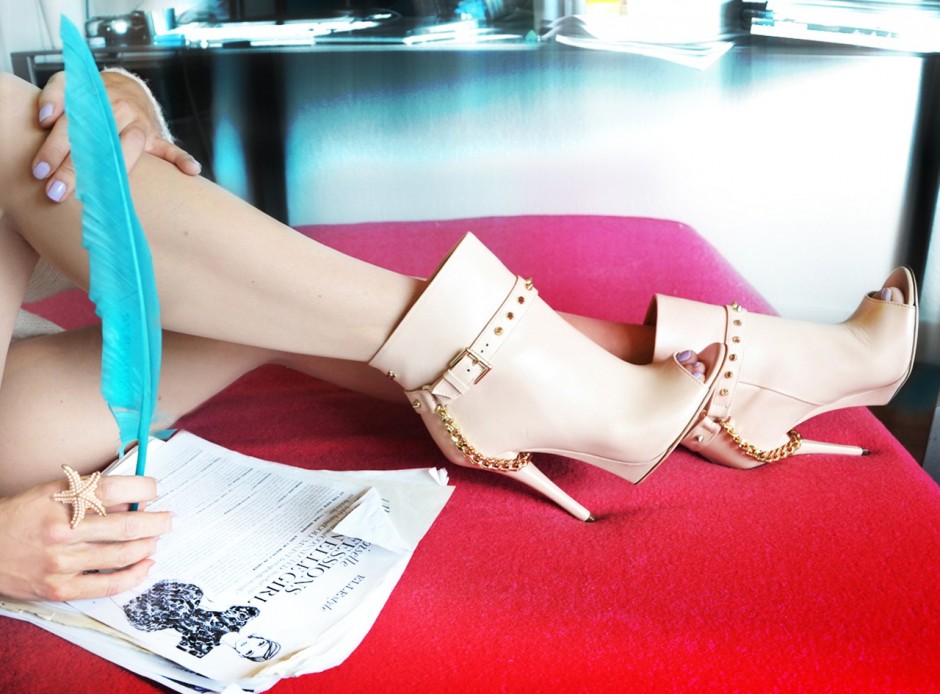 Have a confession to make and am a little nervous about doing so.
See the thing is: I'm having an affair. I was reluctant to tell, but it's actually been going on for a while.
Am totally hooked and have helplessly surrendered. Unfortunately, our monthly rendezvous have stopped and I find myself developing a serious twitter-habit, continuously checking for any updates or news, longing for my next fix. I think it's time to come out of the (fashion) closet and confess my love.
It's Mademoiselle (aka Stacey Duguid, aka secret writer of Elle's column "Confessions of an Elle Girl"). And actually it's her writing that is the object of my affection (something to fall for so easily). What comes out of her pen is witty, never mundane and so entertaining that I have collected every page she's ever written.
For years I bought Elle, only to immediately flip to the last page to tune in to soak up the latest as Mademoiselle stumbled through life in Nicholas Kirkwoods, Charlotte Olympias and Isabelle Marants (tempted to high five her on all her heel-choices). Have had to quit cold turkey since the column stopped though.
Dear Stacey: not only am I impressed by your work, I am completely addicted.
Please write that book of yours: need fresh supply of my favorite drug.
Sincerely,
your addict
xxx
Today's shoes are (hope Mademoiselle will appreciate the effort of my hot Paul Warmer booties): Elisabetta Franchi