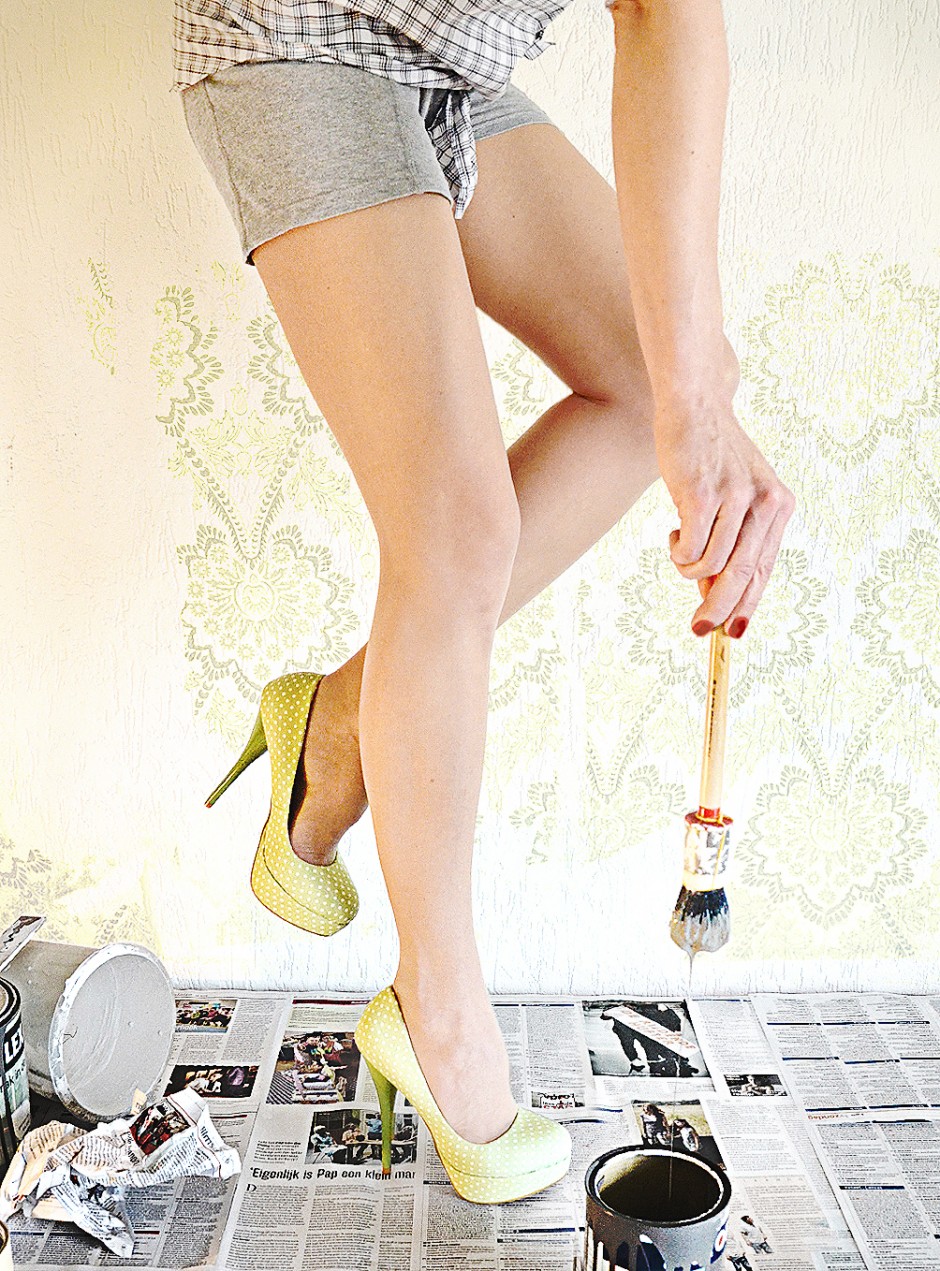 Boyfriend is off to Milan for a week, so as expected my monday is turning out to be a little dull. No one complaining when I demand to watch "Grey's Anatomy" while "Top Gear" is on the other channel. No one dropping a pair of sneakers in the hallway amongst 10 pairs of heels (me complaining: "Can't you store your shoes neatly?!"). No one pulling "my" blanket to his side of the bed while sleeping.
Sigh.
But I have a plan to use my grass-widow-time wisely: I will channel all my talents to surprise boyfriend with the most redesigned house ever when he returns. (For those who think that I will relocate "walk in closet" and "bedroom": I would never do that without consent. Although…. :-))
Seriously.
I will switch all light bulbs from "eco friendly" to "100W". (Electrician)
I will re-organize his record collection from name to color. (Designer)
I will clean up shoe room, meaning: expand it to living room… (Organizer)
I will rearrange boyfriend's T-shirt drawer from random to brand. (Stylist)
Also will clean fridge from unhealthy to "useful". (Nutrition)
And most of all: get rid of paper clutter ("Oor", "Rolling Stone", "Q" and "NME") to make more space for "Vogue". (Recycler)
When the cat is away, this mouse is obviously very busy.
Today I am painting.
If in need of a plumber, contact me under the usual address co "out of balance".
xxx
Today's shoes are Sacha