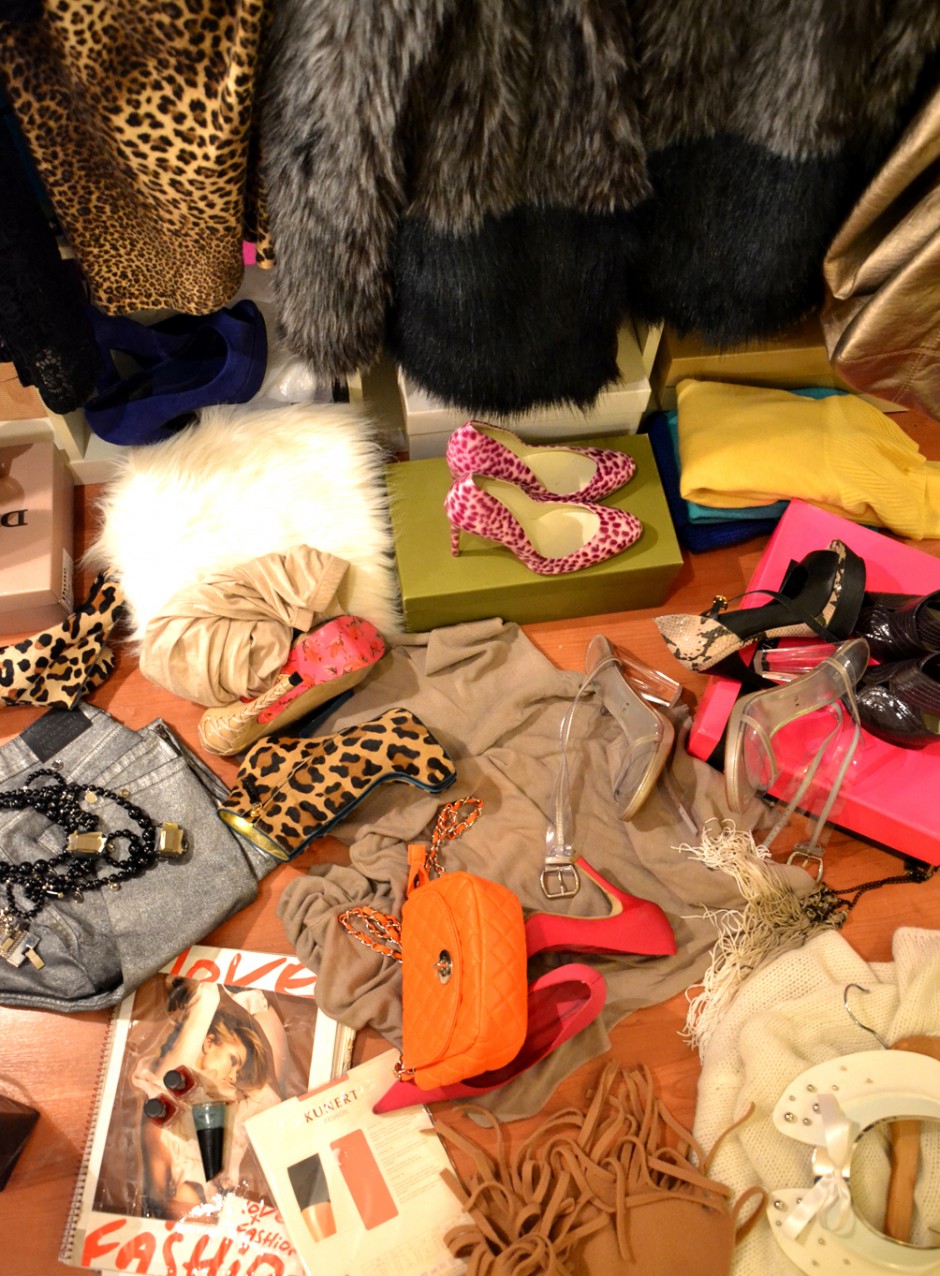 Trying to keep up between the news of NY fashion week and work, I actually just wanted to get started about the Marc Jacobs AW 2012 collection, and the big oversized fluffy hats he was showing.
I wanted to write an epic and remarkable piece of how accessories can take completely over, and how important it would be to oversize, mess things up and mix and match the following winter.
That was before I looked around me.
Obviously something took over the house as well, messed around and mixed and matched a 100 things together.
If it wouldn't be such a disaster I would just jump in delight being flattered to so be next season! But my fluffy things do not come in a hat piece, it's more the dust which has formed a wad in between my stuff… (well, at least the size of a Marc Jacobs headgear!)
You know, I can't really blame my cleaning lady…. she is a very busy person from Austria, and loaded with bookings as we speak.
She is affective WHEN she is cleaning though and pretty cheap too: a package of cigarettes and champagne (both consumed while cleaning) will make her happy. It seems she got her head around other things these days though. (Marc maybe?)
Knowing that Mr. Jacobs almost all the time get's his inspiration out of Vintage stores and creative chaos to channel his energy I am tempted to invite him coming over: he can just go through my mess and browse everything he fancies…. IF he is going to clean up afterwards.
The cleaning lady has left the building, and someone needs to do the job…
P.S.: Todays shoes are…. well I will let you know when I found all of them.
P.S.S: you just take a guess who my cleaning lady is