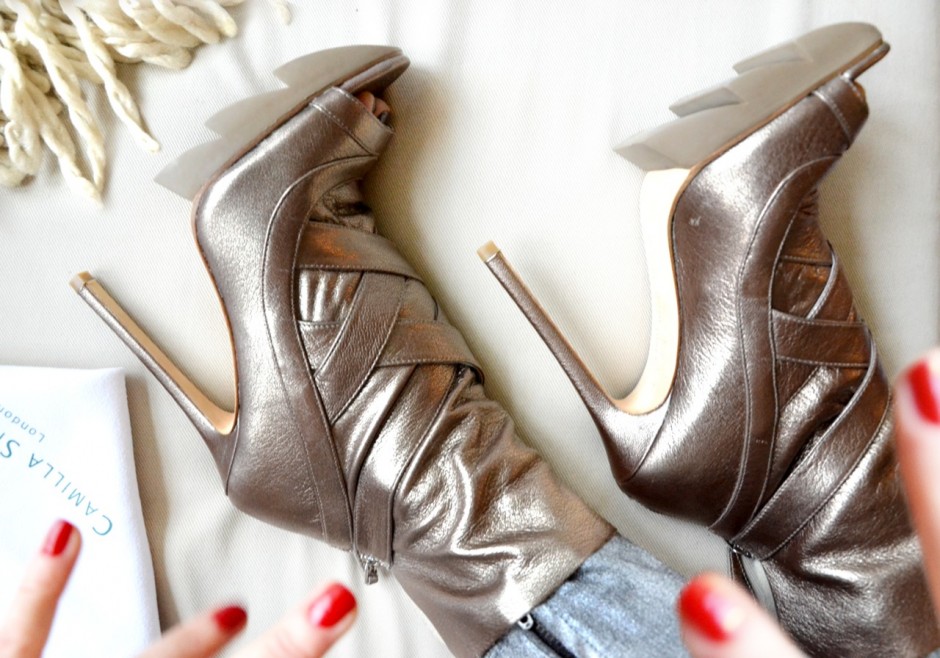 There are a lot of things I'm really bad at. In fact: I completely suck at.
After baking, singing is one of them (believe me: you never EVER wanna hear that…). Remembering names of people I met, and being on time for people I know is another. And I can't tell jokes, because I always forget the point half ways.
What I am really good at is EATING cake, judge singing competition programs on TV, always finding my way home (no matter how much I drank) and last but most importantly: order shoes online.
I mean, I am a f****ing addict, hello? :-)I can spend hours to hunt down pray, my bookmarks are all shoe shops and brands only and polyvore and shopstyle are my best friends.
I'm so excited: I did it again!
Butterflies in my stomach when I saw them.
Hysterical laughter when I saw the price.
Flattering nerves when I checked my bank account (everything not in red is good).
Guilty feelings when I told my boyfriend.
Anxiety waiting, counting the days to the delivery.
Almost orgastic feelings when I unpacked the box.And here they are!!!!!!!!!
My first Camilla Skovgaard's.
I wanted some for so long, and I was chasing them all around the world, and now they are for real!
Oooooh, look at the soft metallic leather (butter really), the sole is INSANELY cool, and the heel is just sooooo sexy! And you walking in them like if you would be walking on clouds.
And. They. Are. TOO. BIG!
It was the last pair!!!!!!!!!!!
No words.
Will go griefing for a week.
Camilla, if you read this: I have a size 37 (UK 4,5, US 7)xxx
P.S.: Todays shoes are (where and will never be again) *sob*sob* Camilla Skovgaard
P.P.S: Check  http://www.camillaskovgaard.com Sooooo cool stuff!