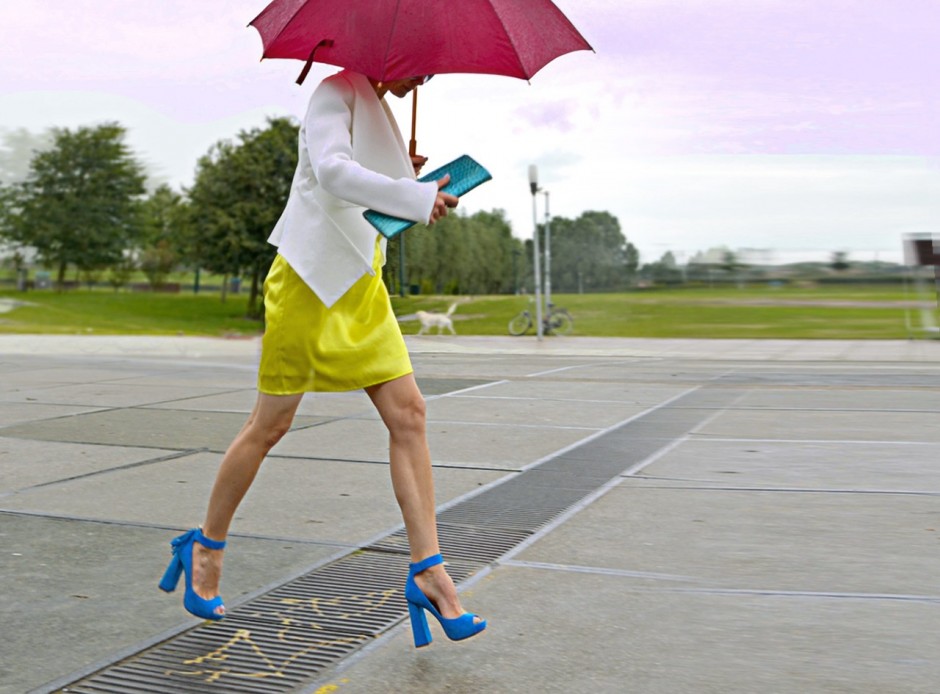 Had to come to the conclusion that editor is actually a cat. Or, therefore, catwoman.
After almost purring over the delicious food at Jasper's (dammit, so glad I don't use swear words: their oysters in coconut sauce are to die for!!!!!), we realized we'd eaten a monthly amount of calories (yeah: limoncello included) in three hours.
After feasting our way through carbs and cheese, a strategy for today is very much needed (how to miraculously loose a stone over night) as we will be hitting the grande finale of the Amsterdam Fashion Week: Edwin Oudshoorn's catwalkshow. The last time I saw the designer, we were dancing wildly to rock'n roll tunes, so expect nothing less than a show that will sweep us off our feet (and out of our heels).
Catwoman has it all figured out: she will be wearing a dress by the designer himself (always works), and luckily my oversized Melanie Brown jacket will hide 5 star 3 course meal most elegantly. My attempt to copy my friend Heleen's perfect blow dry failed miserably though. Now look like a cat myself. An exploded Persian that is.
Am wondering if wearing an umbrella as a hairpiece (to hide drama) is permitted front row..
xxx
Today's shoes are Dsquared