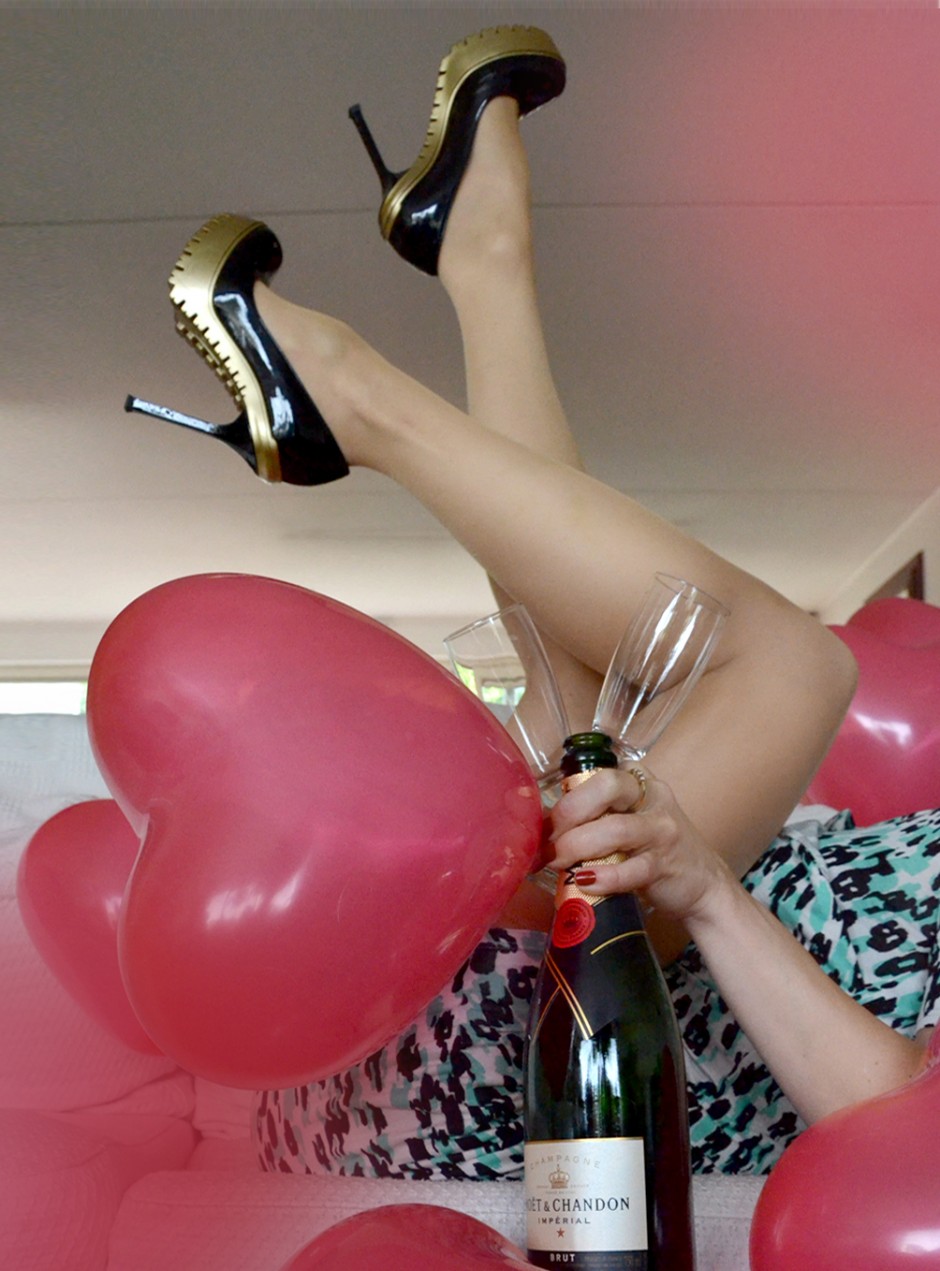 It's officially birthday week (my favorite after fashion week), and I find the frenzy very similar to that accompanying the highly anticipated fashion event.
Lots of shows (aka parties) to attend, always the question what to wear, which shoes to rock, who else is on the guest list , and of course: what will be in the goodie bag? The goodie bag that I will be bringing that is (read present).
I already celebrated my mother (kinda "live streamed" as Jet-Set-Mom decided to celebrate in Sweden), Ton is due to be cheered tomorrow, and today it's THE day for my sweet sweet soul mate Ms.:
C- continuously busy and inspiring
O - over the top bubbly and vivacious
N - never dull
N - nor boring
I - incredibly warm and big hearted
E - endlessly fashionable
She, the one who would hand me over YSL's with the words "for you – they're not quite my size", she - the only one I would give Jimmies in return "for you, they fit you better", will be celebrated today. And other than a fashion live show ending after (frantic applause and cheering) a raving 20 minutes, our own life-show will go on and on and on (frantic applause and cheering) forever.
Happy Birthday Connie, I love you to bits!
xxx
Today's shoes are YSL
Today's photo was taken by Cristina Fischhaber (thank's!)