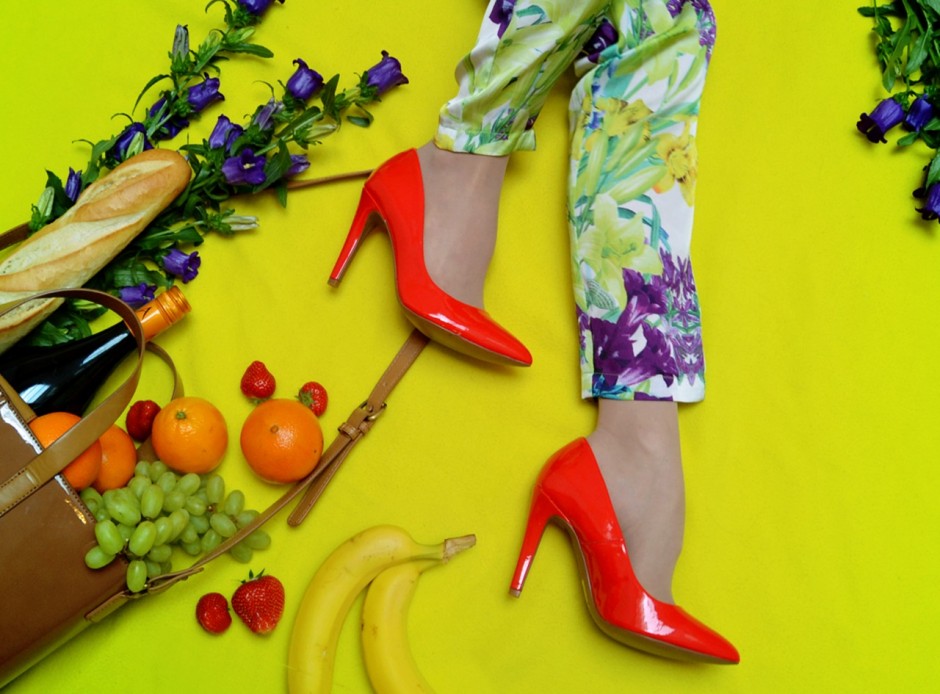 Weeks ago a friend already suggested having a picnic instead of after work drinks.
You see, the Dutch simply love to chill on a blanket, just drinking rosé and hanging.
During my first years on Dutch soil I wasn't a big fan of this tradition (mainly because you have to take off your shoes which totally ruins overall appearance plus you always seem to find someone's foot either stuck in your nose or spilling your drink).
But by now I would say I am fully integrated (that also includes riding a bike no matter what the weather conditions and sporting flats due to the same): so not afraid not afraid of dress code grass stains (green) and dashes of wine (optionally red or rosé) anymore.
Despite my good will it's impossible to frolic outside though these days. It's so rainy and cold (we are in MAY for peep-toes-sake!) that you could immediately order new ovaries if you were to sit down somewhere. Luckily there's always the opportunity to unfold a blanket INSIDE and "play" picnic instead. Safe and warm, you can leave your heels on and watch bad movies on the side.
Purple Rain anyone?
xxx
Today's shoes are Mango