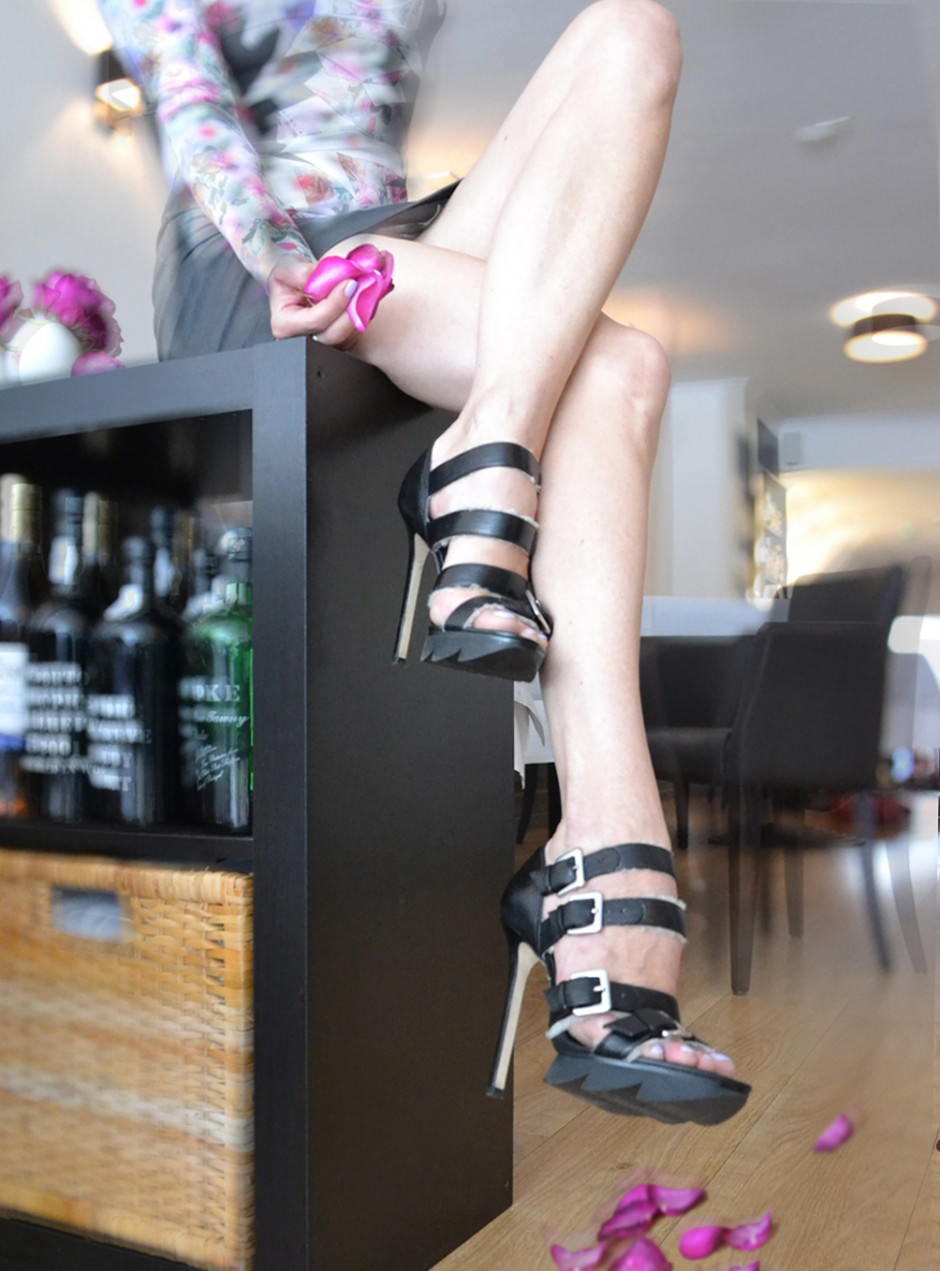 I put "Best editor I could ever wish for" through quite a lot. Not only am I late with my text almost every day, I might also change it a 100 times, send hysterical text message about it afterwards, and worst: diss her UGGS  officially in posts (must say this very one was not about HER Uggs specifically though…..).
Totally got it: she deserved a holiday. She told me she'd be away for two weeks. Two weeks! How could me and my spelling possibly survive without her?
But here it is, why you have to understand she's the best editor I could ever wish for: even while strawling the streets and art scene of Berlin, she managed to correct my attempt to win the Pulitzer every single day. That, and send me excited text messages about buying her first pair of Sergio Rossi boots (almost died so proud).
Being away, she totally missed our half year blog-anniversary, which I had planned to celebrate with the two of us: big time. It's only because my mom also reads the blog that I am sitting in one of Amsterdam's most fancy restaurants (uninhibited dancing on bar later is not excluded) where I intend to spoil my better (blog-) half - belatedly but tonight. Girls' night out, limitless champagne, personal driver, accompanied by Sergio and Camilla: can't wait!
But pssssssssst! Don't tell editor…..it's all about the surprise!


xxx
Today's shoes are Camilla Skovgaard