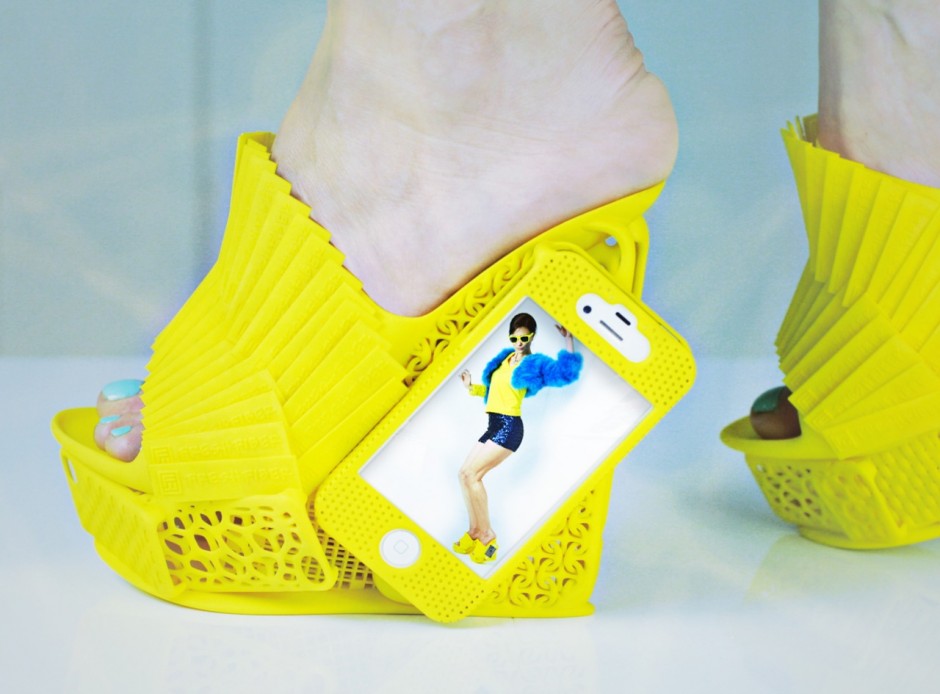 I have already mentioned an extraordinary shoot earlier this week, but haven't introduced you to one of my dearest friends (Very-Creative-Finn, VCF for short) yet. When I first met VCF, he told me that his vision for the future was that rather than packing clothes for a journey, people would simply download what they needed on a USB stick, take that on their journey and PRINT their clothes at their destination.
Like yeah.
I am a 2D girl, and my vision (destination unknown) comes in leather, a plateau and a sole from Italy. Turns out, I am so yesterday.
Showing at Milan's "Salone Internazionale del Mobile" this upcoming week,
VCF is not only displaying his inventive (and rather fast forward) shoes, but also jewelry, lambs, chairs, handbags…you name it, in 3D.
Printed. Like on a home printer ("cubify" just launched recently). Mindblowing.
The very pair I am wearing today is the result of 2 years of hard work and dedicated development in nylon (but there are many different kinds of printing materials), inspired by the agents in the 60s (hiding their - secret - phone in their shoes). Well, one gal is playing disco on her iPhone very publicly on a shoe-display NOW.
Welcome to the spotlight, and welcome to the future!
Today's shoes are Janne Kyttanen and Alan Nguyen for FOC
P.S.: Check the amazing websites of possibilities of VCF (founder of FOC) in 3D printing here.