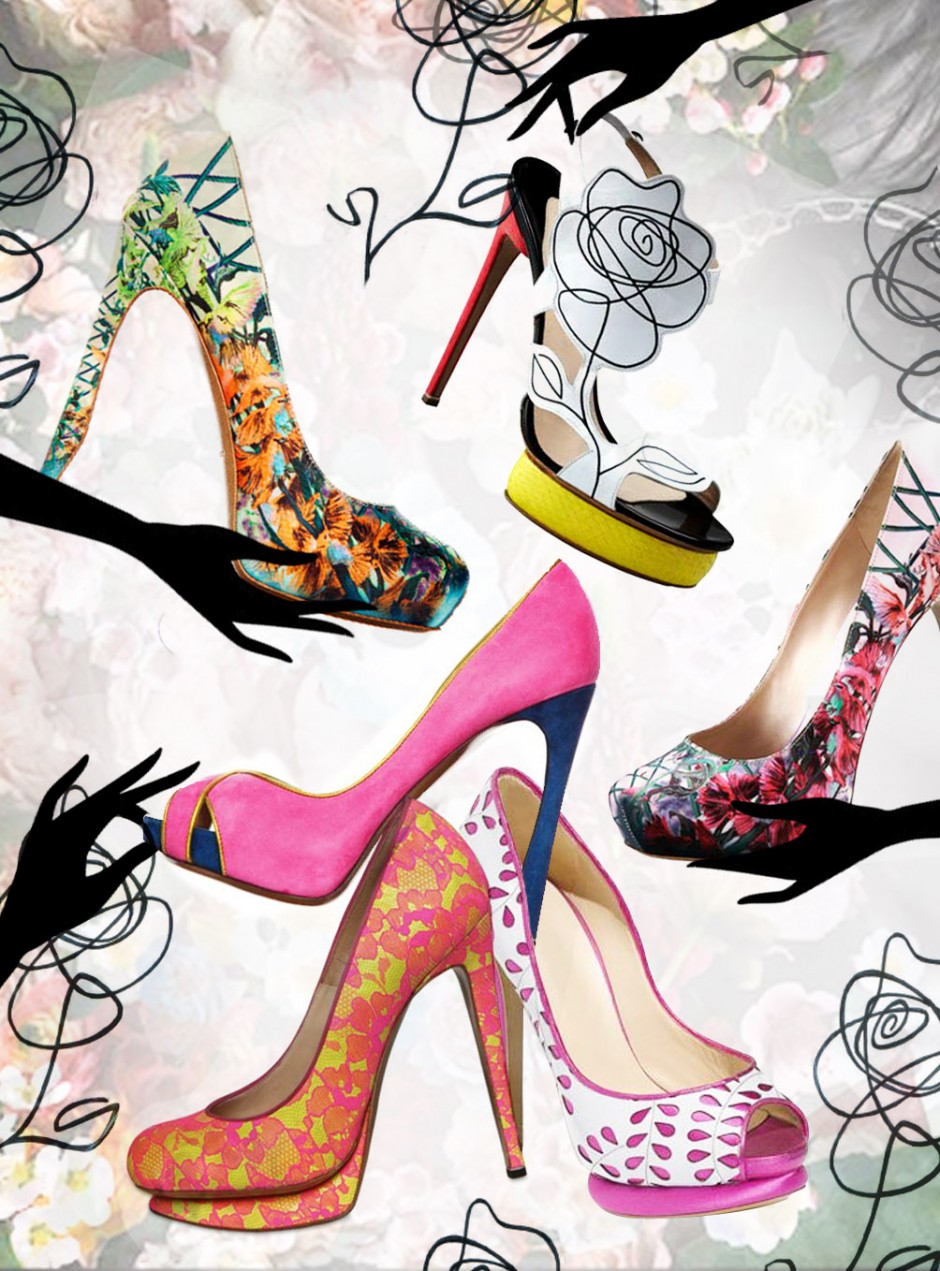 Fully inspired this morning to write about an amazing piece of art I came across in Lisbon (actually shoe….what else?), I jumped behind my laptop and *b*a*n*g*.
I almost spilled my coffee and choked on my low-fiber, less carbs, vegan cereal: The spring collection of Nicholas Kirkwood!!!
Reverential silence. *Gulp* (that's for the last piece of cereal).
Being a fan of Nicholas Kirkwood for ages (his heels can't described other than extraordinary), I have been following and marveling his talent since the first collection launched in 2004. But the masterpieces he designed for this season almost gave me a heart attack/butterflies in the stomach/utter tingle in my feet.
Every single piece is just so beautiful that it hurts.
I can't get enough of the beautiful shapes, the use of the hues (oh, so spring!), and perfectly sky-high heels.
I want to dive into them and hug all of them at once, embrace their beauty and then fall asleep.
Happily.
Or wait: first I will get out a (designer) hoodie, arm myself with a heel, (aka gun lookalike) and rob a bank, buy the whole collection and then die. (Oh so heel-a-liciously)
Dear Nicholas: thank you for adding six more things to my "New Season Wish-List":
You just made my (shoe) day!
Yours, sincerely!
xxx
P.S.: Todays shoes are Nicholas Kirkwood