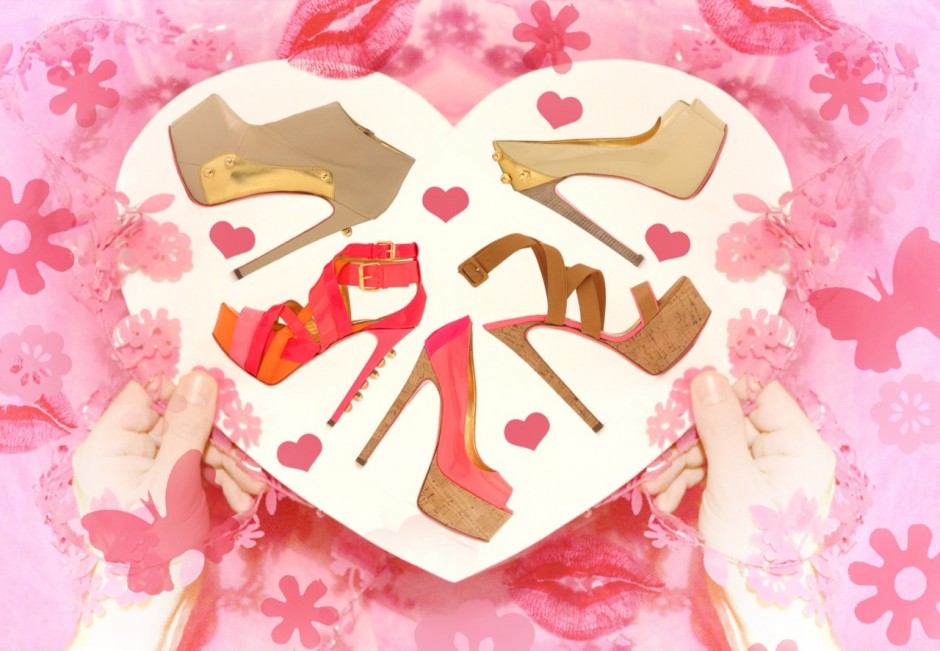 Dear Ruthie Davis shoes!
I have a confession to make.
Ever since I've have laid my eyes on you, I have been in deep, sincere love.
To describe your elegance and beauty is beyond words, and I can only imagine what bliss it would be to meet you in person.
I have been secretly stalking you, couldn't stop looking at you and in my dreams you were all mine.
I know your names by heart (hello sweet "Microcompact", hi gorgeous "Horizon", hello stunning "Dipped", cheers "Highline" and you "Ace": you are just the most delicate!), and I have envied anyone who have been seen with you.
So I am asking you with all my heart:
Dear Ruthie Davis shoes, will you be my Valentine?
I would take you out for a lovely dinner, giving you the ultimate "Taxi door-to-door" treatment. I promise not to go to the loo more than once not to damage your sole, but sit neatly and just show you off. I would make you shine and sparkle and make sure you will be the star of the evening.
I can assure you that my feelings for you are honest, and even after our date I won't let you down. I will treat you with respect, (even when you are old and grey),
making sure that you will have everything you need.
I will protect you against rain, snow and dirt, I will let you sleep in the most comfortable boxes, shielded in soft cotton bags.
I will display you so I can always admire you, I will massage and caress you with rich polish (leather), soft tooth brushes (hunting calf) and body lotion (patent leather).
Secretly, (when no one is looking) I will pet you.
Dear Ruthie Davis shoes…. do you wanna walk with me…. forever?
xxx
P.S.: Todays shoes are … Ruthie Davis ♥