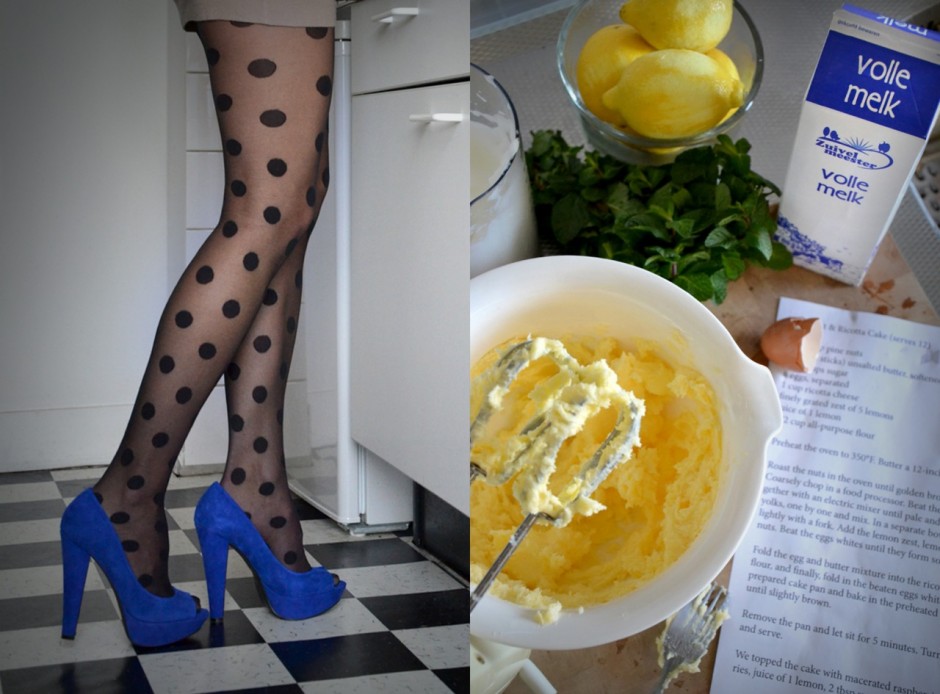 You probably all know those days when everything just seems off from the start. Having found yourself unwillingly (but nonetheless emotionally) sucked in by TV shows such as "The Voice of Holland" the night before, your morning can't be anything but doomed. While making dough for our annual belated Xmas dinner (egg shells piling next to the empty Ben&Jerry tubs consumed 24 hours ago - one liter? Me? By myself? Really?) find myself not at all in the mood for sweet things. I only know one dear fellow (besides my heels) who can cheer me up. Stereo on high volume, rhyme along to Paolo Nutini:
"Hey, I put some new shoes on,
And suddenly everything is right,
I said, hey, I put some new shoes on and will forget about whining,
and start smiling,
Oh, my baking honey,
just so sucks big time,
But shortly me and my heels will shine,
And I'm running late,
But I don't need an excuse,
'cause I'm wearing my brand new shoes."
Ola, all piece of cake!
Today's shoes are (almost brand new) Aldo