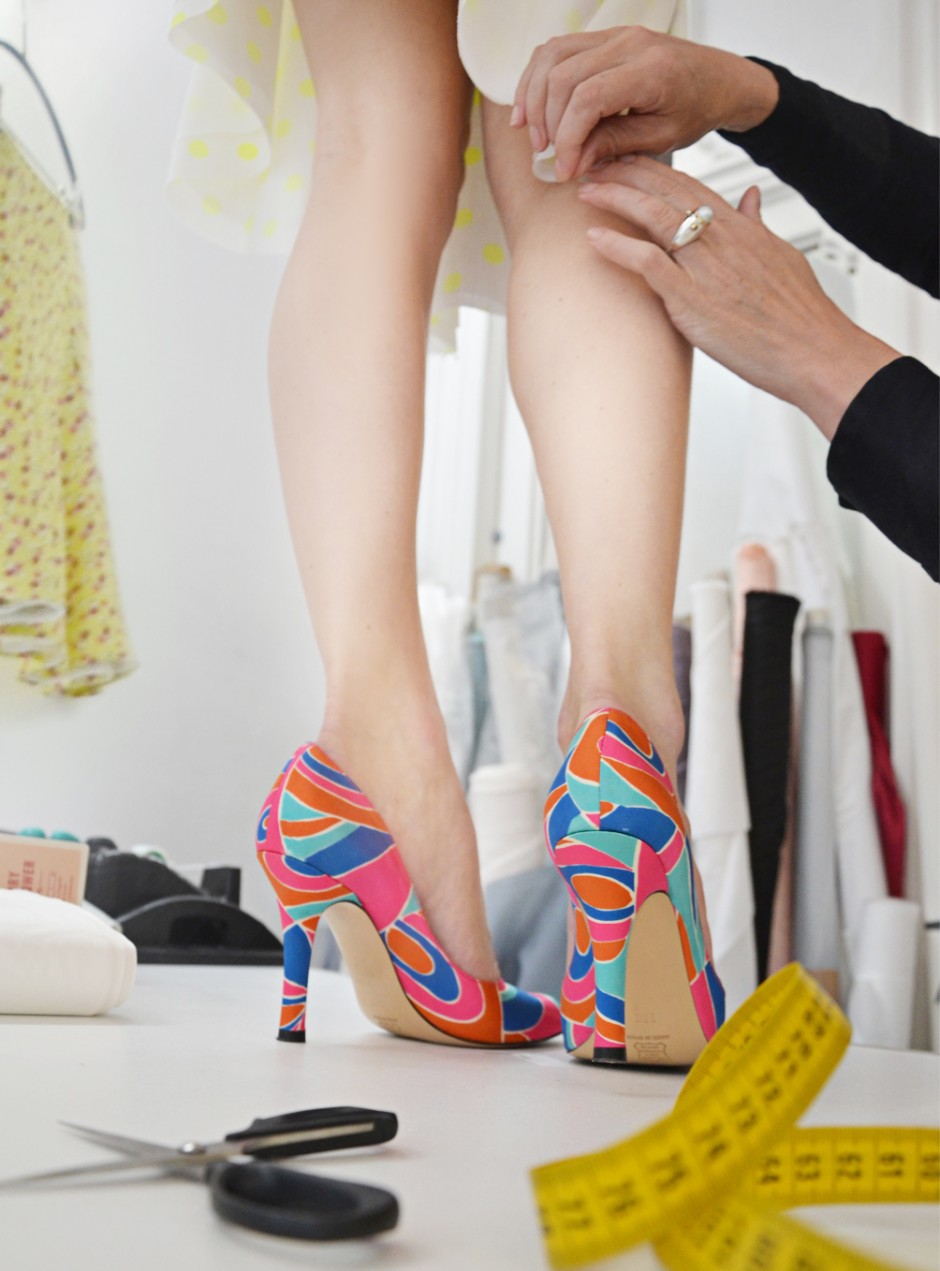 It's Friday the 13th (again…it's the third but luckily also the last one this year) but rather than looking out for black cats crossing the street, am looking forward to see one of my favorite designers today: Melanie Brown.
Even when weather god is not acting in my favor, fashion god is: am allowed to pick an outfit of hers for fashion week. Am so excited!
With my mission: "When sun won't shine, I will" in mind, I hit her studio in the Hazenstraat feeling very much the celebrity, trying on especially customized and truly unique couture dresses. Am also totally in awe of her winter collection: it's all about layers and refined possibilities of combining and wearing clothes in a variety of ways, and includes a leather T as soft as butter that she designed for …ha, must have been me! Would die for it (or rather….stop buying shoes and start saving money now)!
Over tea (Melanie is such a charming Brit) we chat about details and vision of her work before browsing her SS collection 2013 which I will be allowed to wear. Did I just say SS 2013??? Feel very Agyness Deyn and utterly privileged. Time flies with this lovely lady, who couldn't be more passionate about her work and I am eager to take today's picture.
Heading home with a (not so fashionable, but smelling gorgeous) take-out chicken for dinner on one side of my bike, a bag of couture clothes on the other and a festival to go to later on (see you in boots), I think Friday the 13th is just my lucky day.
xxx
Today's shoes are Pura Lopez