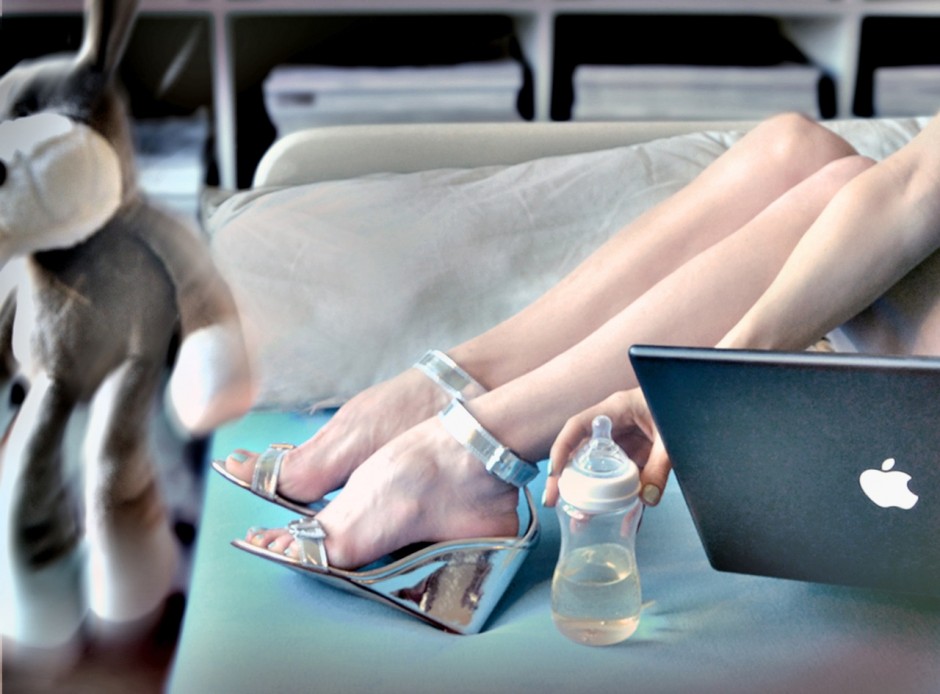 When I first met my lovely editor, we quickly found we had a lot in common. Most striking was probably that we both totally agreed that having children is not part of the picture for either of us. (NO: no "yet" added, and YES: at this age it's kind of nice to have a partner in "no kid" crime…)
Don't get us wrong, it's not that we don't LIKE children. In fact: we love them.

 
We just thought ourselves very very clever, staying away from the real responsibilities that come with being a mother: Not a single day off, the worries (will he/she do OK), the constant bother… Totally proud, but totally exhausted parents: that's just not our thing. We thought.
Until she told me (with slight panic in her voice) that she would be on vacation for a couple of days.
As in: "OMG, what about the blog?!". At that moment I realized: We totally have a baby already!
It's called "Shoemanic" and we love it so dearly that we put everything else second. Raccoon eyes and sleepless nights anyone?
Don't worry though "Mamma editor", "Mamma mispronunciation" will try to babysit decently for a couple of days.
xxx
Today's shoes are LemonDry
P.S.: This very baby is fed on Prosecco rather than Milupa.