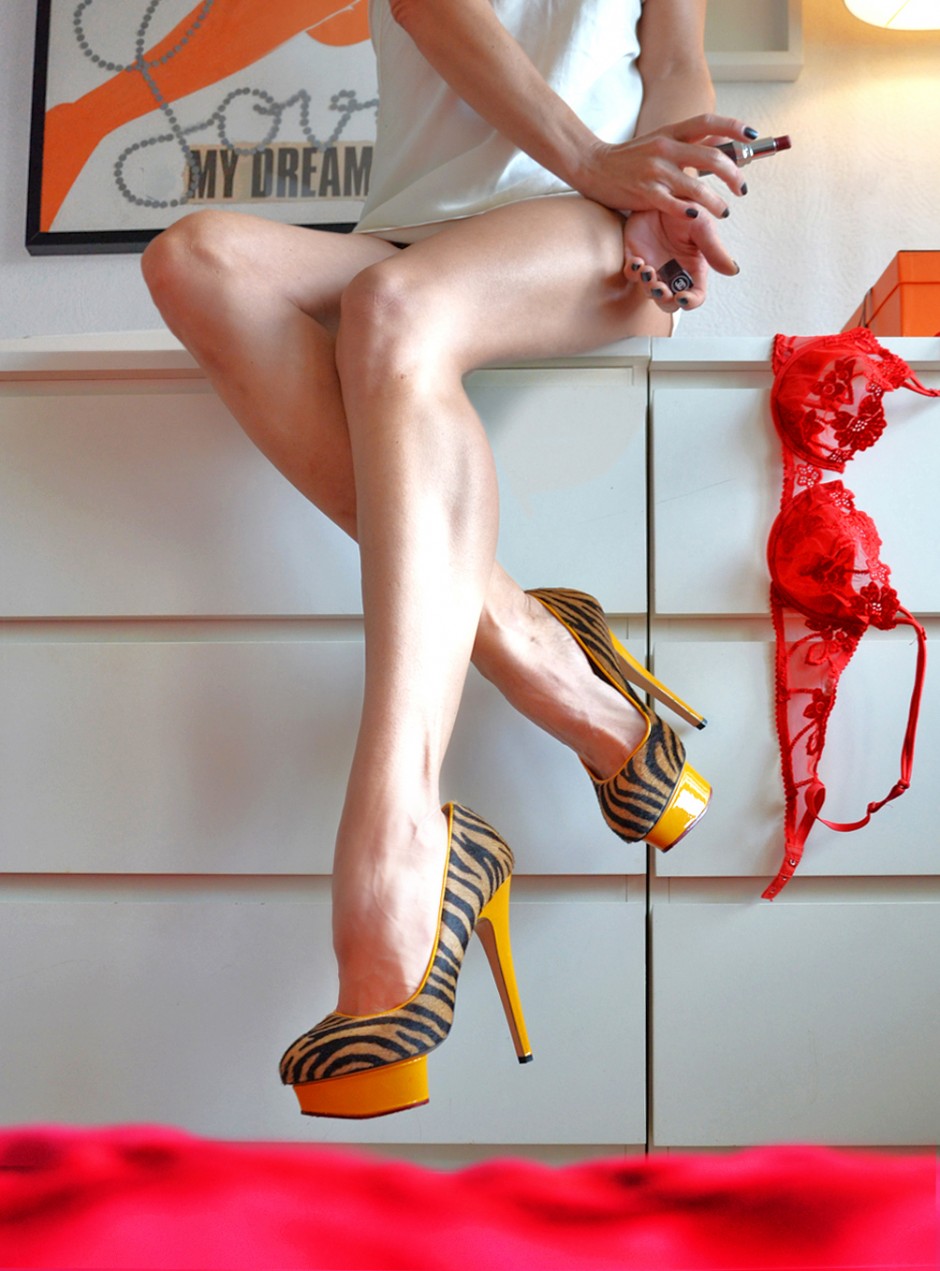 Convincing the male gender that every now and then us girls are in utter and urgent need of over-priced goodies (fill in your addiction of choice....) can be tricky, but not without a chance. Whenever setting back the household budget to eating beans for the rest of the month (aka turning your credit card as red as a Louboutin sole), I remember the hint my aunt gave me years ago.
She was quite a flamboyant person (picture a late Diana Vreeland lounging on that mahogany-veneered sofa), and happened to have this fling for very expensive accessories - pillbox hats to be precise. Whenever she had scored one of these pretty tiny items (VERY similar in price to a designer heel or a silver wheel rim - a language guys do speak AND understand...), she would present them to her husband in nothing but the lingerie she wittingly bought at the same time.
Her advice to do the same in order to convince our better, but blunt halves when it comes to that box of net-a-porter or that over-sized shopping bag from your local heel dealer, was accompanied with only three words and a very knowing smile: "It always works".
Advice, check - and do it ladies, try this at home! Beans will never have tasted better afterwards.
xxx
Today's shoes are Charlotte Olympia