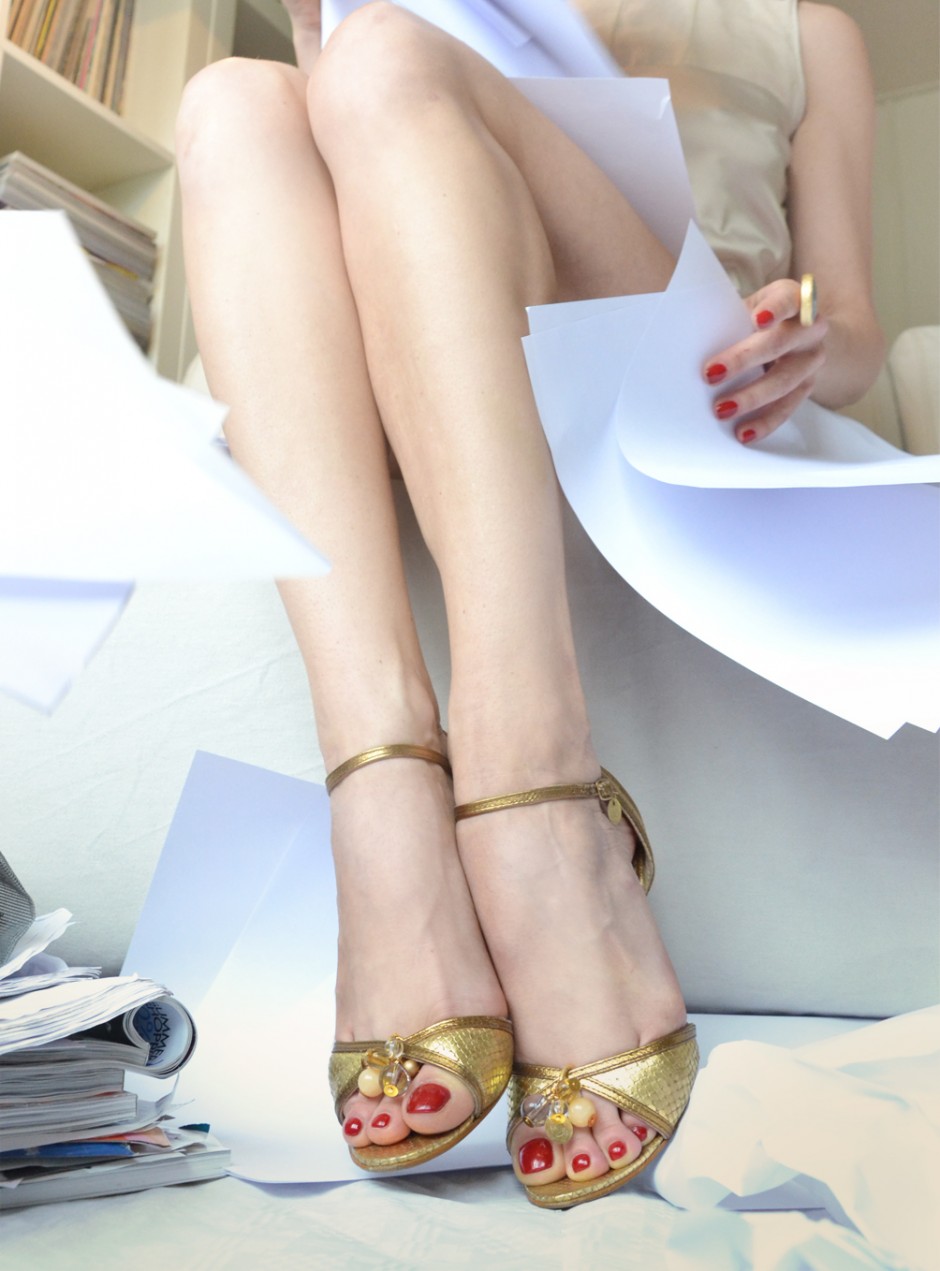 I love my job. Advertising and design are never mundane, you come across really exciting projects and very inspiring people.
I love the pressure and the vibe: it's fast, extreme, utterly challenging and never dull. Plus: we know how to celebrate (my fave).
Since having started blogging, I have to say I love this job too: running in heels, taking pictures and writing – all on top of the 'day job' presenting new challenges: time management, planning, organization, caring about blisters and not to be overseen: shaving every day. 
But than again: it's never a bore, always exciting and also here I am coming across really lovely people I would otherwise never have met.
And yeah: every now and then there is a party involved, and there are lots of moments to totally shine :-))
Sometimes it is not really all that glamorous though. Just take today.
Instead of queuing in front of my favorite shoe store (SALE!) to score a new pair of exciting heels for my collection or jetting to and from Hawaii to NYC as one of my advertising colleagues has been doing (I just found out he is dating Scarlett Johansson), I am shuffling papers and trying to work my way through piles of boring administration.
Learning: All that glitters is not gold. But at least my shoes are. 
xxx
Today's shoes are (customized) Marni