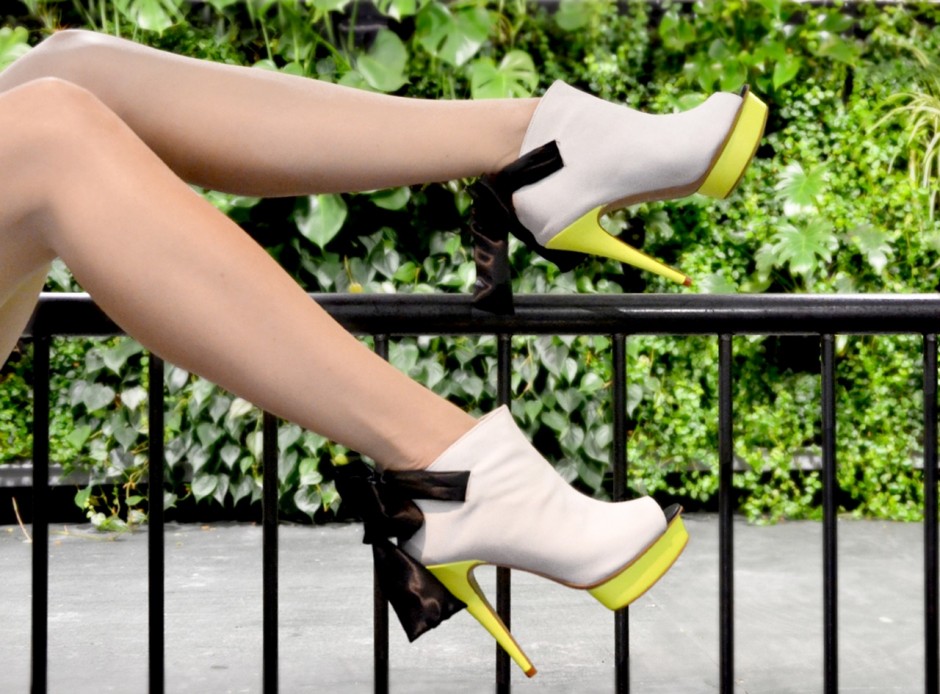 "Nancy", I say to my friend: "you really have to hold me back, under no-no-no-NO circumstance may I buy anything". Since we both found ourselves "home alone" yesterday (our men are DJ-ing together in Zurich), watching "Marie Antoinette" while shuffling greasy take-out into our mouths, we decided to attend "HTNK one day shopping" together today.
What else to do when the guys are away?

So here we are, with a very restricted budget and matching motto for the day: "looking is the new buying".
Five seconds later I find myself squeaking like the piggy I had in my Chinese yesterday at the first stand of the show (deep breath): Camilla Skovgaard shoes!!
I thought these (in Carrie Bradshaw's words) were an urban legend, sold out, not to be found anywhere anymore! 
And that's not my only squeak as I browse through rack after rack of designer items: the very pair I am wearing today is also by a Danish designer (how is it that they design such amazing heels!!!) and a brand I had actually never heard of before today.
But (another deep breath): HOW COOL ARE THEY???
Stefanie, the lovely owner of Zoe and Lola kindly lends them for today's shoot and if I hadn't already bought the Skovgaards (of course I did, how couldn't I?), I would definitely have made this very pair my own.
It really seems that whenever boyfriend is abroad, I simply have to score new heels.
Which raises the question: Are heels really a substitute for love?
Well, you answer that one for yourself.
xxx
Today's shoes are Charlotte Eskildsen
Today's photo was taken by the lovely Nancy Cornelissen