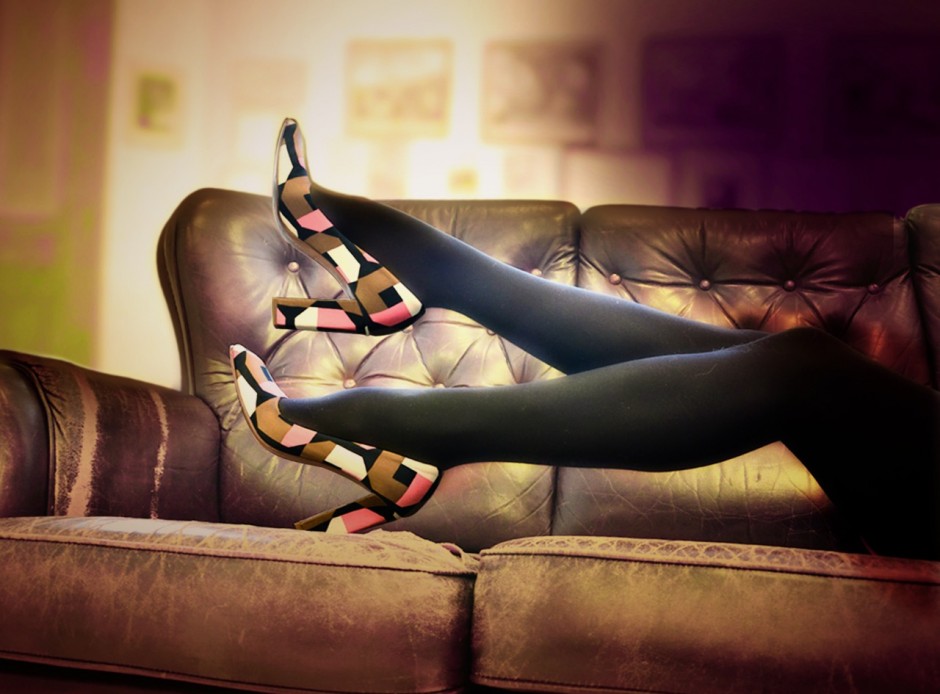 I have a problem.
I dream about shoes.
Last night about the Charlotte Olympia's I do fancy so much
(and are actually too big and too expensive and everything).
I need help: and it's either buying the shoes or having a session with my subconscious.
Kind of a family constellation but then the modern way, I choose watching a movie about  Sigmund Freud and C.G.Jung (Freud is played by Viggo Mortensen and C.G. Jung by Michael Fassbender, both so hot: that helps anyway :-))
You know the movie is really about the relationship between the two, but since we know that Freud is obsessed with sex and relating everything to it, I was wondering if I could find a solution for my obsession replacing the word "sex" (anytime he uses it), with the word "shoe". Here's the outcome:
"Professor Freud claims that the "shoe"- drive arises from a simple urge towards pleasure".
Erg, Right.
"If he is right the question is why do you repress "shoe" so often?
Hell, yeah!!!!
"Perhaps true "shoe"-ality demands the destruction of the ego".
Ha! Or your bank account?

"But the individual must always overcome resistance because of the self -annihilating nature of the "shoe" act.
All clear to me.
Charlotte Olympias: consider yourself being bought.
xxx
P.S.: Todays shoes are Prada
P.P.S: Only one question remaining: How the hell could it happen that Viggo Mortensen shot a movie in Vienna and I was not there???