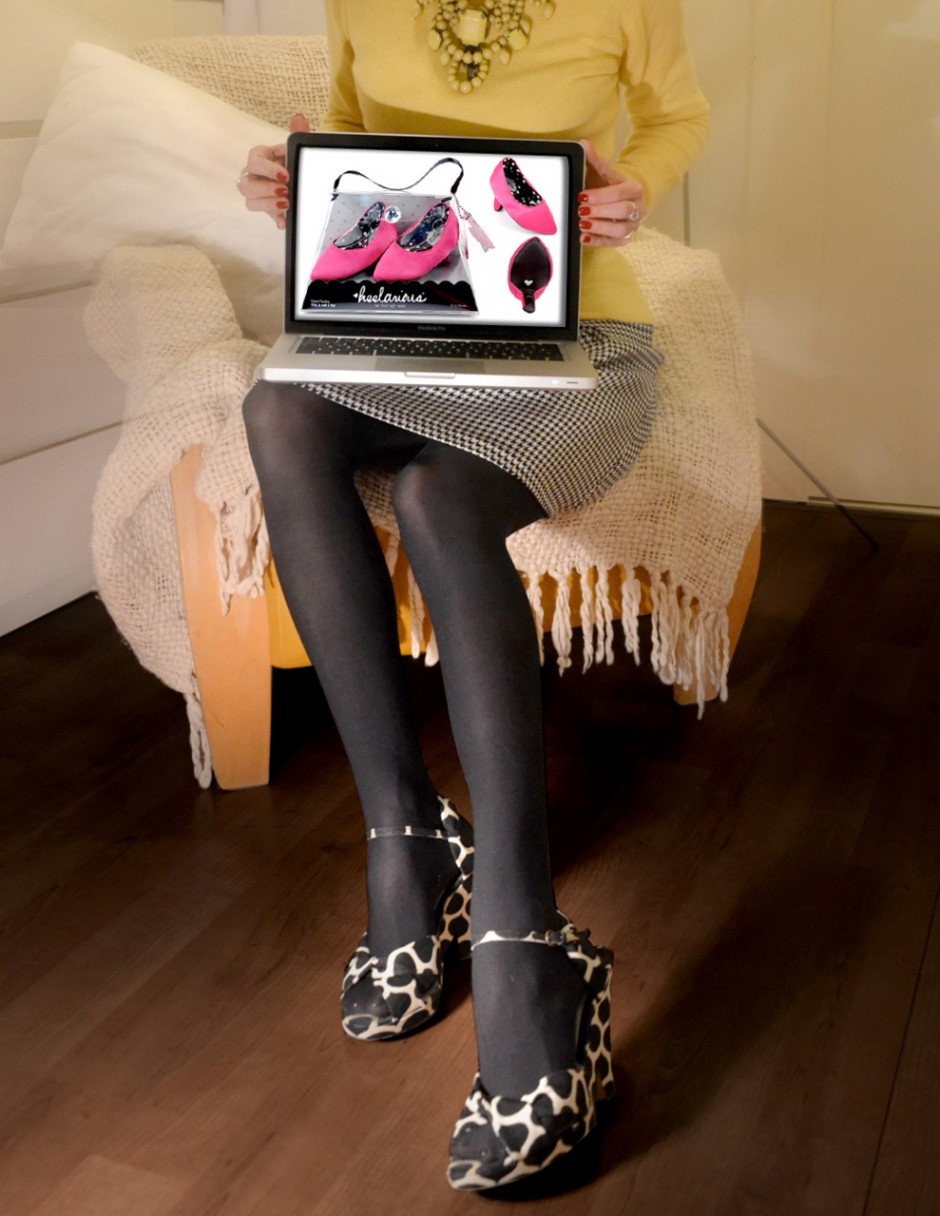 I'm sitting together with the utterly beautiful and utterly pregnant Jolijn,
having a classic "last girl sit-in before delivery" chit chat.
(She' s actually so pregnant, that I am all anxious her water could break JUST NOW and flood my linen Moschino's -  wondering if that's difficult to remove…)
She is going to have a baby girl, so I have to show her the latest trend in baby styling, which is (take an educated guess) BABY HEELS!
They are called Heelarious, and boom like crazy.
I say they are hideous !!!!!!!!!!!!! (The unborn agrees by kicking… :-))
Unless (of course) you are a fan of sexualising your infants
who are not old enough to know what is happening to them.
Lovely indeed. And they are not even meant for walking, so what's the point anyway?
This is a new low after the Hollywood trend to buy (also VERY hilarious… not!) wigs for your baby.
Please let babies just be babies!
And give pumps back the original sexyness they deserve!
I wonder what these poor creatures will become later,
if they learn from the very start that there is only one shoe and that's the one with a heel.
Maybe they will start a blog…
xxx
P.S.: Todays shoes are Moschino