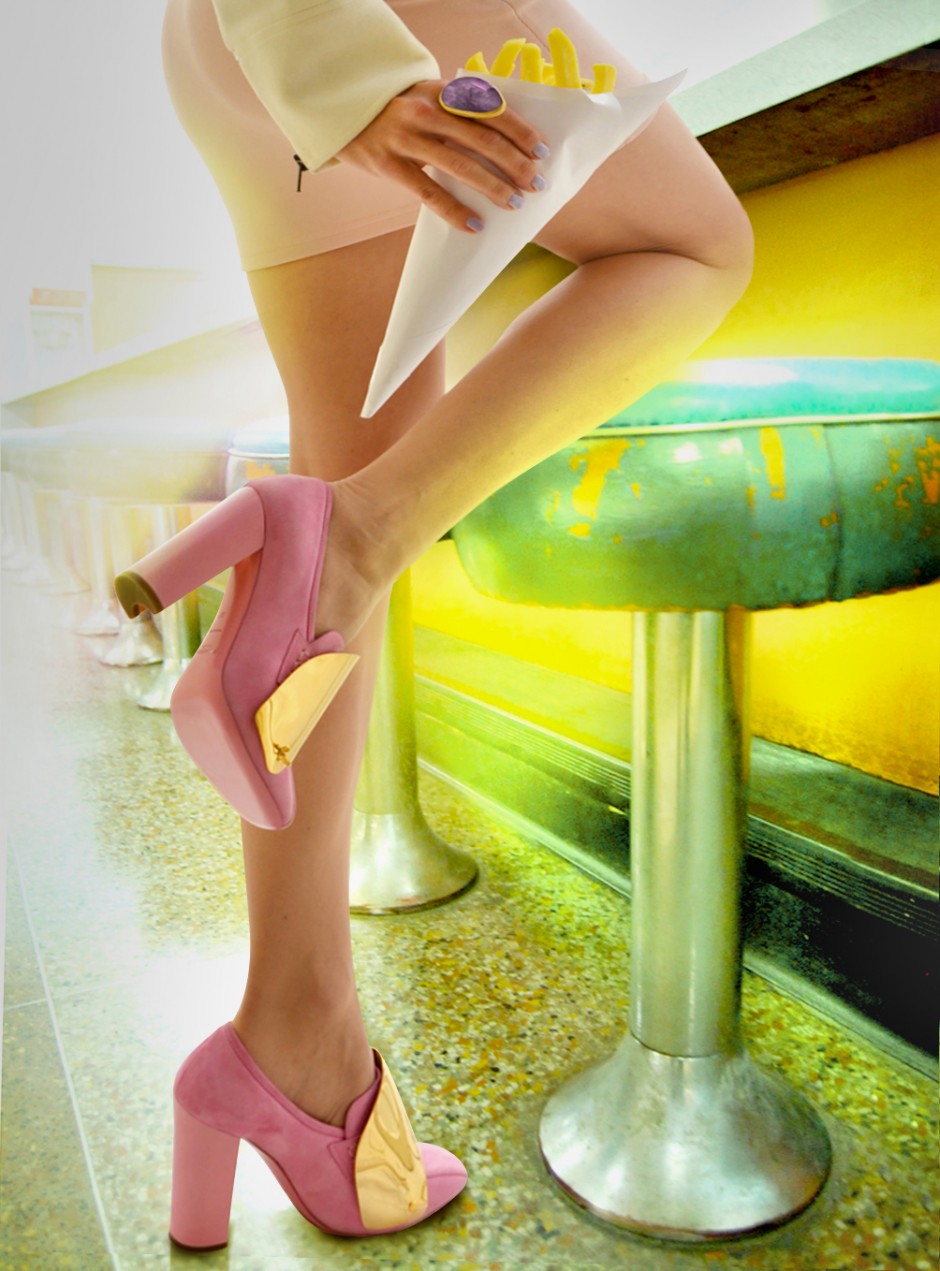 Am a huge fan of Dutch fashion design and lucky to have scored tickets to AIFW. Ready to totally shine in the designer's honour (and after frantic browsing - aka fashion meltdown - for the appropriate garments), I am armed with YSL's that  actually deserve a golden carpet not a casual red one (am wondering if it will look awkward if I bring my own…).
The luxury of a cab is very much appreciated to reach the Westergasfabriek in style (not blown and torn apart by the wind: weather god does (again) not support fashion god). Fashionably late as always and dropped off by grumpy chauffeur who makes it very clear that he couldn't care less about my glourious appearance, I find myself 30 Euros poorer and in the middle of nowhere..
With no clue where to go, no fashionable crowd anywhere to be seen: it starts to rain.
As in pour. Clutch and hands over heels to protect the delicate leather of my Paul Warmer goodies, I look more like a frog with golden stop lights (did not only forget google maps printout but umbrella as well) as I hobble to the closest place dry enough to save my babies from a sure death by drowning: a snack bar.
Am totally missing anticipated show's. Frustration. Need reward.
Apparently it's fashion versus something as golden and as French as my heels: fries.
Duh.
xxx
Today's shoes are Yves Saint Laurent